Psst…Wanna know the secret to getting consistently sharp eyeballs and better compositions with your wildlife photos? Use your AF points in conjunction with your composition.
One photographic faux pas I see regularly – even from more experienced pixel pushers – is improper AF positioning technique.
What the heck am I talking about? I think this discussion is best illustrated with an example using the regrettable photo below. I think we've all shot images like this before:
What the heck happened?
Simple – I employed the center AF point and since I was placing it on the eye, I ended up with a LOT of useless space above and cutting the body off at the bottom! The thing is, I see photos like this ALL THE TIME – sometimes with an attempt to "fix" it with corrective cropping. This situation often rears its head because, while the user fully understands the importance of keeping focus on the eye for a wildlife photo, they haven't taken the next step – moving AF points as needed.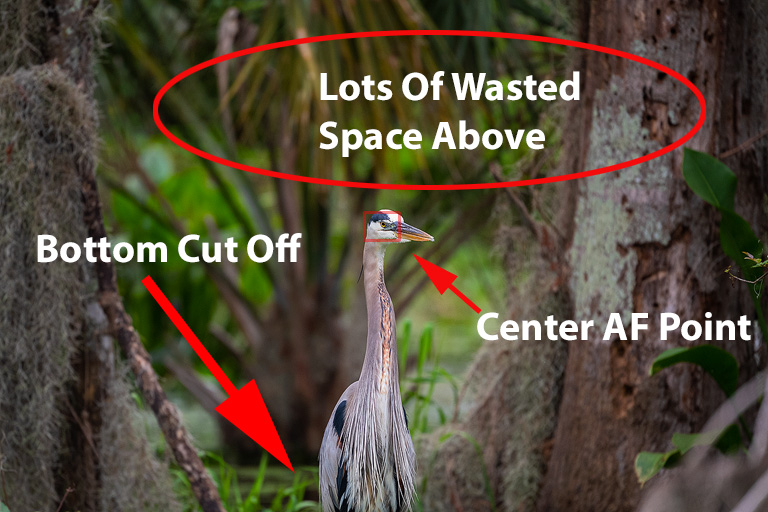 Of course, this results in the unfortunate situation where you focus on the eye, fire away, and end up with an incredibly poor composition with critical parts cut off. (And you never want your critical parts cut off!)
After all, there's a reason you have so many selectable AF points in the viewfinder – so you can move them around as needed!
AF Point Technique – Static Subjects
My technique is to, whenever possible, compose first and then move the AF point to the eye – or as close as I can so I minimize the amount of focus / recomposition that goes on. Over the years, I've discovered this technique results in two key benefits that wildlife photographers love.
The first is that it prevents the scenario with the sample image above – you don't end up hacking off part of the animal like you're starring in a Friday The 13th movie. You create the perfect composition first, and then you make the AF point position work for YOU instead of the other way around.
The second benefit is that it minimizes focus and recompose scenarios. Focus and recompose works well for some subjects, but for most of my wildlife, I prefer to have an AF point right on the eye when I can get it. (You'll see why in the examples that follow.)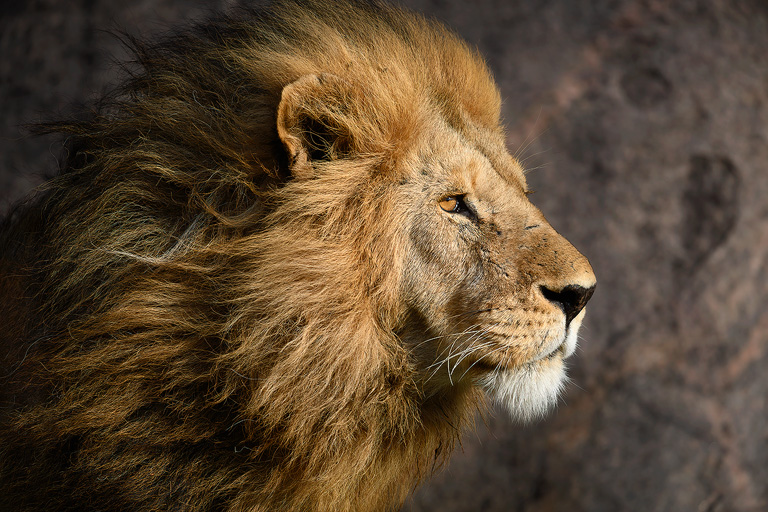 Let's talk technique and bring this all together.
First, I find this method works better with back button AF than shutter release AF. Since I'm using BBAF, I'm always in AF-C (as you should be if you're using BBAF – if not, you're not using the setup to its fullest potential and need to read this free guide.) If you're using shutter release AF, you'll want to switch to AF-C. As for AF area, let's start with a couple of examples for relatively stationary animals, so we'll use single point AF.
(Note – using larger AF or "auto" type areas for static subjects often results in photos where the camera does not always focus on the eye – single point is always the best choice for static subjects since you can pinpoint the eye.)
Assuming your settings are the same as mine (i.e. AF-C, single point AF), the next step is to create the composition you want in your viewfinder – and quickly (it's wildlife after all – if you obsess over the composition for too long, the critter laughs and moves on). Once you have your masterpiece composed, move your AF point to the eye.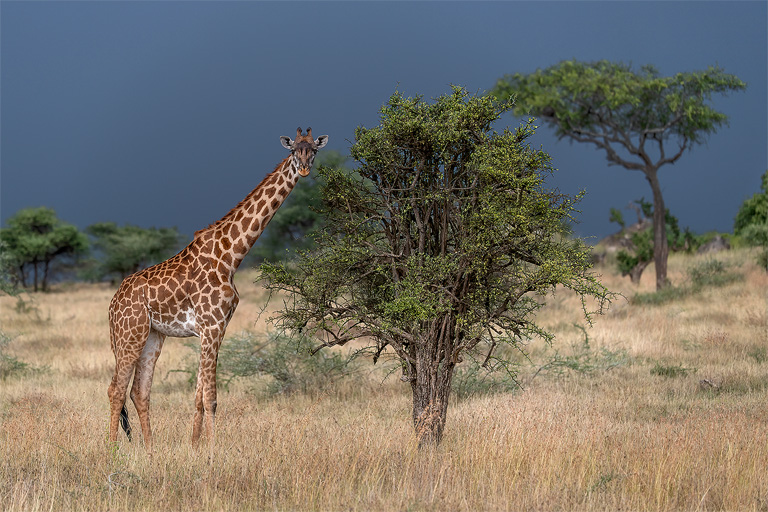 Now, at this point, most photographers focus on the eye and release the AF-On button, assuming everything is set. After all, why keep focusing once you get the lock? Right?
However, it's a trap!
Here's my approach:
With my AF point solidly on the eye, I focus and I keep pressing the AF-On button as I fire away in short bursts. Since the camera is in AF-C, this effectively compensates for any minor changes in subject distance and keeps critical focus consistently on the eye.
Why all the paranoia about distance changes with a static subject? The thing is, we tend to use long glass with wildlife, and our depth of field is incredibly shallow. So, it doesn't take much distance change at all to knock an eye out of critical focus – especially with a frame-filling subject!
I also assume there a few readers who are no doubt whipping out their Depth of Field calculators at this point. I'm sure they have noted that with a 600mm lens at 50 feet (15M) at F/4, Depth of Field is nearly 1/2 foot (15CM). So, it would seem even if the subject moved an inch or two, you'd still be fine.
However, you have to remember there is a difference between the "acceptable" sharpness you get within your Depth Of Field range and the critical, biting sharpness you want for the eye. Images that don't show critical sharpness at the eye get introduced to my delete key (and I often examine them at 200% magnification). With a frame-filling subject, I want eyeballs so sharp I can make out the little capillaries upon magnification; I don't settle for "OK" sharpness – and neither should you.
There are all sorts of ways minor distance changes are introduced while you shoot. A few quick examples include:
You move a little back or forth while hand holding.
An animal moves its head a bit.
The critter taking a small step or making a minor body adjustment.
The animal isn't on a stable platform (i.e. if it's in a tree, on the water, etc).
You're not on a stable platform (i.e. shooting from a kayak or boat).
Additionally, the camera's PDAF system isn't perfect. Most of the time it does a good job, but at times you'll discover that while it has a good lock, it doesn't always have a great lock. If the camera isn't quite getting a perfect lock, at least if you keep AF engaged it may continue to adjust as you shoot – and you'll likely grab some images in the series that are bitingly sharp. (By the way, this is tricky to determine without stopping to chimp, so I just assume the worst and shoot with the technique described.)
I find this method yields a higher percentage of images that have crucially sharp focus right where I want it – on the eye. However, becoming comfortable with moving AF points from shot to shot can take a bit of practice, so I recommend a few practice days at the park with easy animals.
What If You Can't Reach The Eye?
Unfortunately, keeping the AF point on the eye isn't always an option – sometimes your ideal composition places the eye above the AF field, especially with full frame DSLRs. (Note – DX / APC-C bodies tend to have better AF coverage – and of course the full-frame coverage of the AF system in a mirrorless camera often means you'll never have to focus and recompose.)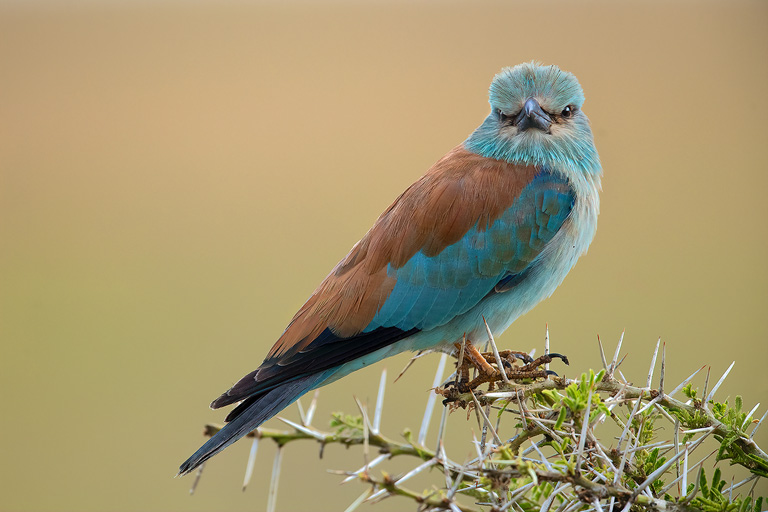 So, what happens when the AF point won't quite reach the eye? In that case, I still move the AF point as close as I can to the eye, but then I focus and recompose. However, I don't just take a shot and assume I have it either.
When I am forced into a focus and recompose scenario, my typical technique goes like this. First, focus on the eye (and release the AF-On button with BBAF once I have a lock), recompose, shoot a short burst (usually 2-3 frames on a static subject) – and then go back to the eye, refocus, and repeat it a few times. My hit rate with this, while not as high as the first method, still puts a stupid grin on my face most of the time when I check sharpness.
(Note – the example above is why I prefer BBAF. With shutter release AF, you'd have to switch back to AF-S and add another step to the process or you'd need to use AF-Lock. No biggie, but I think BBAF is still quicker to execute.)
AF Point Technique – Action
I know, that's fine for stationary targets, but what about something on the wing?
Pretty much the same thing applies, although you may be using a wider AF area than single point (I prefer Group and D9 myself for my Nikons). The only real difference is that you need to anticipate a bit more.
The thing is, while it's possible to adjust your AF point position with a bird zipping through your viewfinder, it's far simpler to anticipate where you need to have it instead.
Also, I'm not nearly as picky about super-precise AF placement or composition when doing bird-in-flight shots. I shoot flight shots with the idea of getting things in the ballpark in the field and then refining it with a small crop back home. (Note – this is NOT permission to crop heavily – the less you crop, the better off you are – see this article for examples.)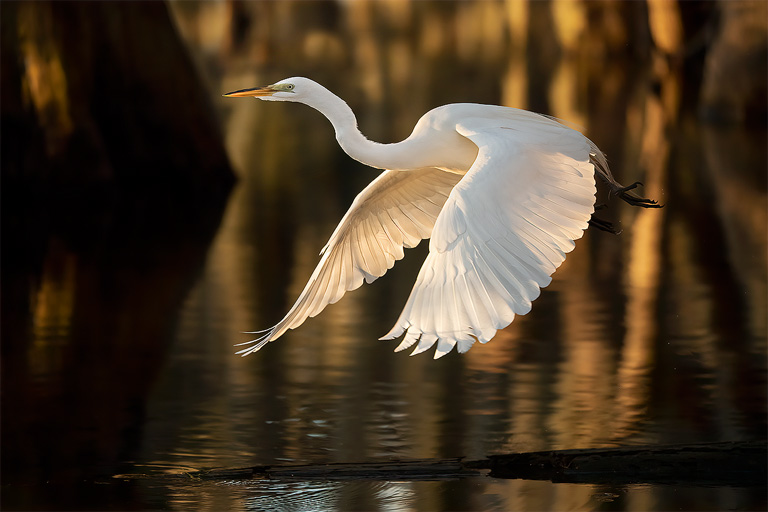 So, my "moving critter" technique is to move the AF point where I think the head is going to be and try my best to stay on that area of the bird / animal as it flies through the frame. Most of the time, this simply means I have the AF area a bit off-center (and often up a notch, depending on the species) so the bird's head isn't smack-dab in the middle of the frame (you risk cutting off feet / tails when you use the center area). Also, keep in mind that if the bird is parallel to you and has a long neck, you can also focus anywhere on the neck and get a sharp eye as well.
(Note – one of these days, I'll give you a thorough "how-to" for Birds-In-Flight, but complete coverage of that topic goes beyond the scope of this article.)
Exceptions
Of course, there are exceptions to every rule and this one is not immune.
The thing is, there are times when the light / contrast is low or you're using a slower maximum F/stop (like between F/5.6 ~ F/8) – or maybe all of the above are working against you. There may be other times where the subject is of such low contrast that the outer AF points struggle to get a decisive lock.
When that happens, you're generally better off with the center AF points and recomposition as needed. The AF points in the middle of the viewfinder tend towards greater sensitivity and work better in low light / small max aperture / low contrast situations than the outer points do.
So, the advice goes like this – whenever you can, compose the image and move the AF point to where the eye is. If AF proves unreliable when you do, then head back to the center and focus / recompose instead.
Happy shooting!
~Steve
PS – If you enjoyed this post, I think you'll REALLY like my e-books and video workshops! Thousands of pages and hours of videos filled with tips, tricks, and techniques – all my best content! Check 'em out – click here (hey, it's free to look).