Thanks for the interest in my E-Books. Both publications are in PDF format, so they work with virtually any device – computer, smartphone, tablet, you name it.
Secrets To The Nikon Autofocus System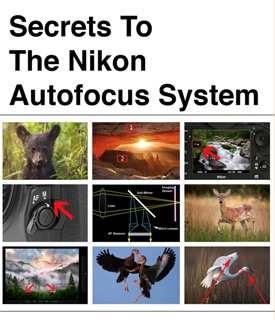 Ever get frustrated with the Nikon AF system? Feel like you may be missing something? Want to know how to get the most out of it? Well, you've come to the right place. This amazing 450 page guide will make fuzzy photos a thing of the past. Every aspect of the system is covered, a must-read for every Nikon user. Click here.
Secrets To Stunning Wildlife Photography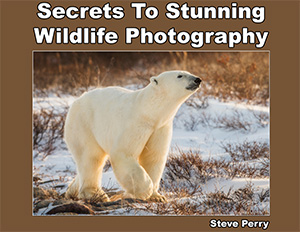 The book that started it all! This is the wildlife photography book you've been searching for all your life. In this fun, fact-filled 290 page book, we'll examine the the critical information every wildlife photographer needs to know. Forget the learning curve, grab this book today and take your wildlife photography to the next level! Click here