***Please note: The workshop filled up faster than we expected, however we are starting a waitlist. If you would like to get on the waitlist please fill out the form at the bottom of the page.
Quick Overview:
Premium, private workshop limited to just 6 people
Only 1 person per row in the safari vehicle
Game drives morning and evening
All meals included once you arrive
Professional, hand-picked guides – some of the best in the Serengeti
Full access to more private, remote locations with fewer people
Amazing accommodations at some of the best camps in the Serengeti
Generous weight allowance for the flight into the Serengeti to accommodate larger kits
Africa – it's on everyone's bucket list. And you know what? It should be!
There's frankly no place on the planet that comes close. We've all seen African animals in the zoo, but nothing can compare with coming face to face with these animals in the wild. To say it's the experience of a lifetime simply comes up short – and I'm sure you'll agree once you're filling your viewfinder with the face of a lion or an elephant!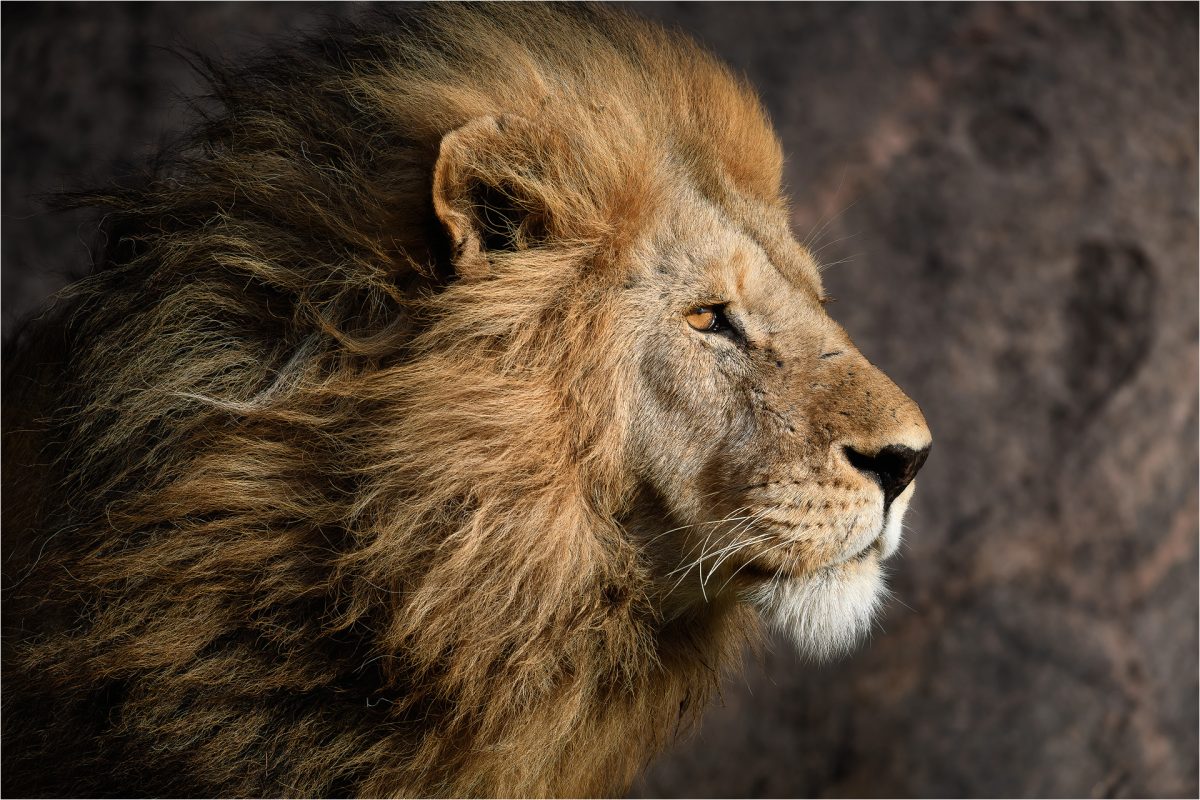 This safari takes place in the legendary Serengeti – easily one of the most photogenic locations in all of Africa.
As a full-time wildlife photographer, I can tell you that while other areas of the globe can offer spectacular diversity and beauty, there's just nothing like Africa – particularly this region. It's my favorite place on the planet to shoot – and I think it will be yours as well. In fact, I often come home with 20,000 ~ 30,000 images from a single trip. Frankly, you're gonna get so many wall-hangers you'll need bigger walls!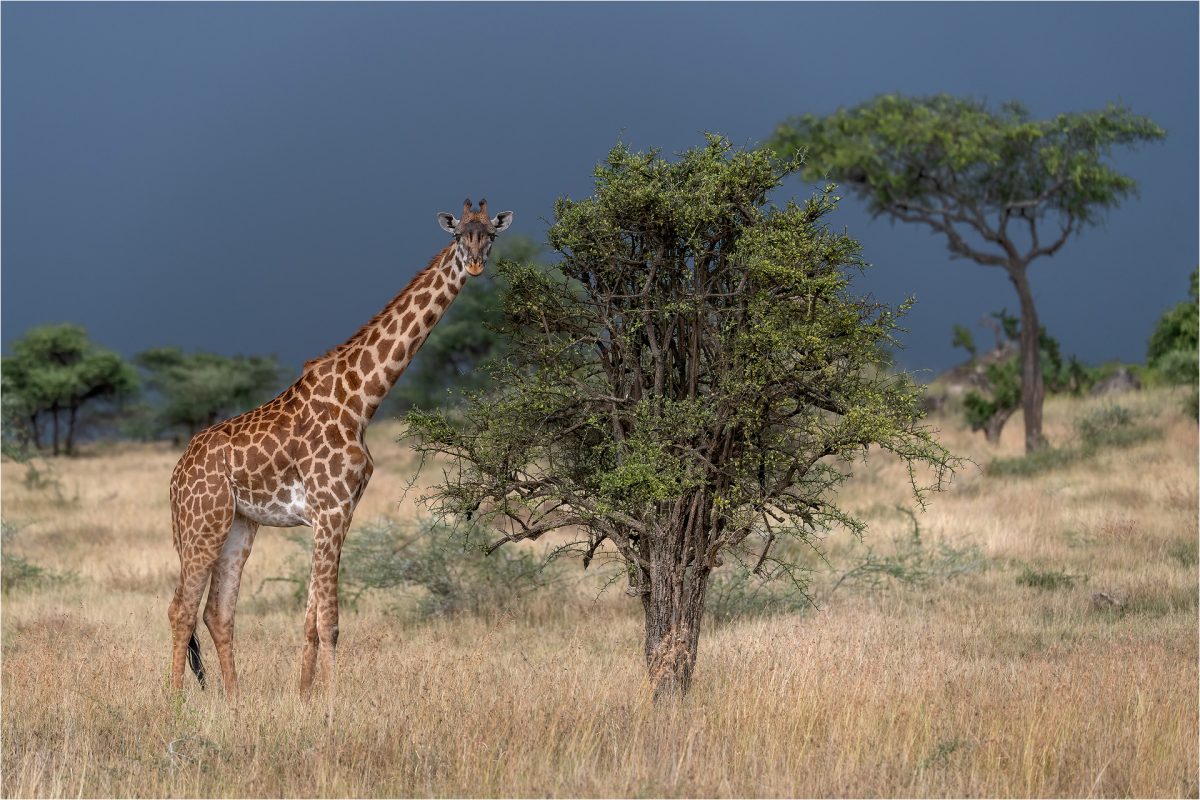 What can you expect to see? While there are never any guarantees with wildlife, this is Africa so you know it'll be good! The Serengeti is home to the "Big Five" (Lion, Leopard, Rhino, Elephant, Buffalo). It seems that everywhere you look the place is literally dripping with epic photo ops! Here's a partial list of species that we're likely to encounter. (Note that the Serengeti is one of my favorite spots for big cats).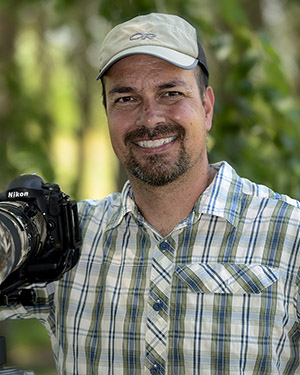 Lions
Cheetahs
Leopards
Elephants
Giraffes
Gazelle (so many of 'em)
Wildebeest
Buffalo
Hippos
Baboons (so much fun!)
Zebra
Rollers
Eagles
Owls
And that is only a VERY partial list! There are approximately 70 species of mammal and over 500 species of birds in the Serengeti! The diversity is staggering at times!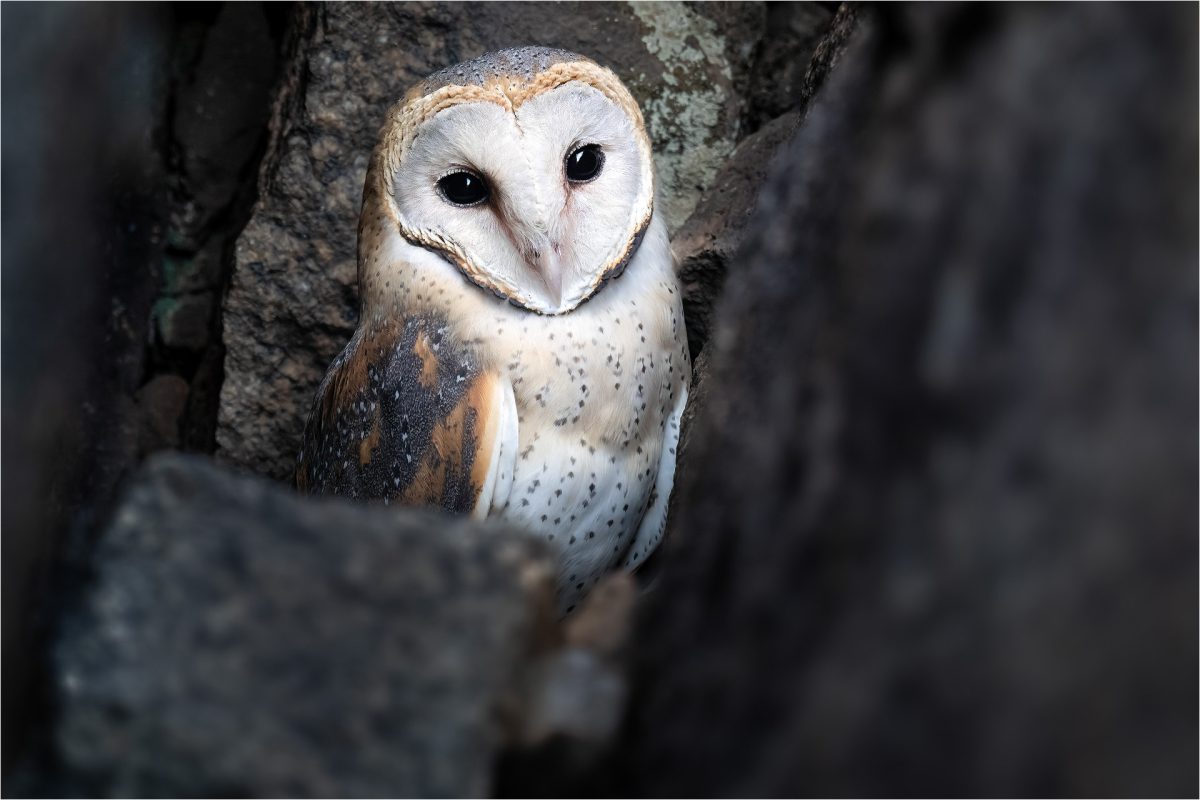 As for the workshop itself, the goal is twofold. First, I want YOU to fill your memory cards with as many incredible shots as possible in the time we have and I will do everything in my power to make that happen. Second, I want to teach you as much as I can about wildlife photography.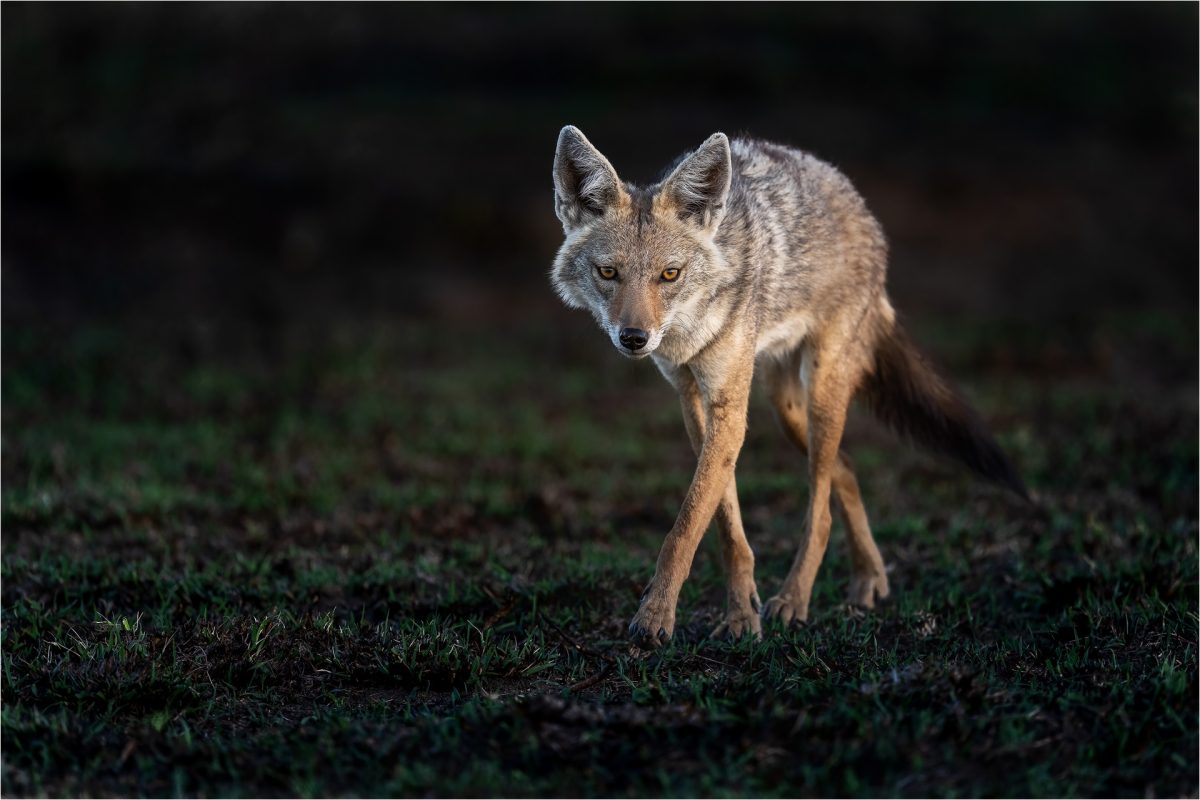 As a dedicated wildlife photographer, more than 90% of the images I capture each year are of wildlife. I'm a specialist, and when it comes to getting critters on your memory cards, I have a wealth of tips and tricks up my sleeve that will help you accomplish that goal. Also, and as many of you already know, teaching photography is what I do – just check out my extensive collection of blog posts and videos to get an idea of how I convey myself and my information.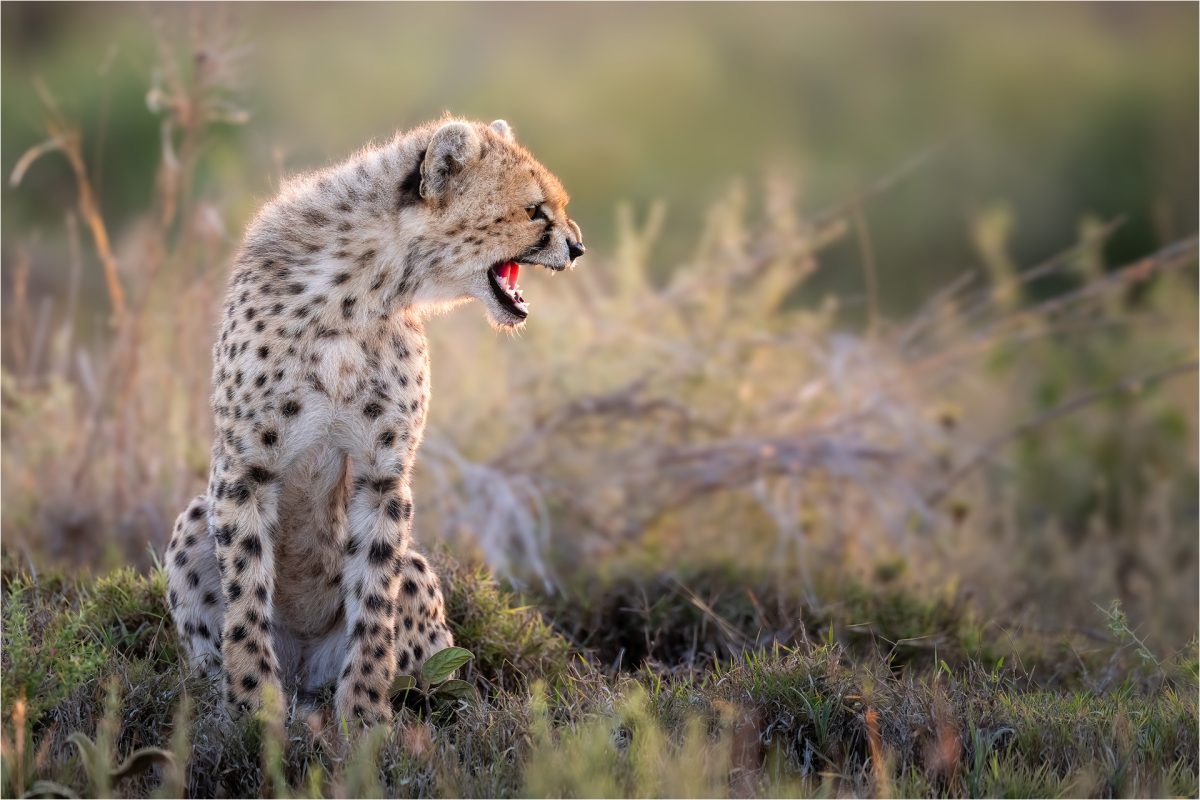 In this workshop, I'll not only help you get the shot, but I'll also share tips and tricks you can use to capture the special moments of any wildlife encounter. We'll look at everything from camera and tech settings to creative techniques – it's the whole package, and I think you'll really enjoy it.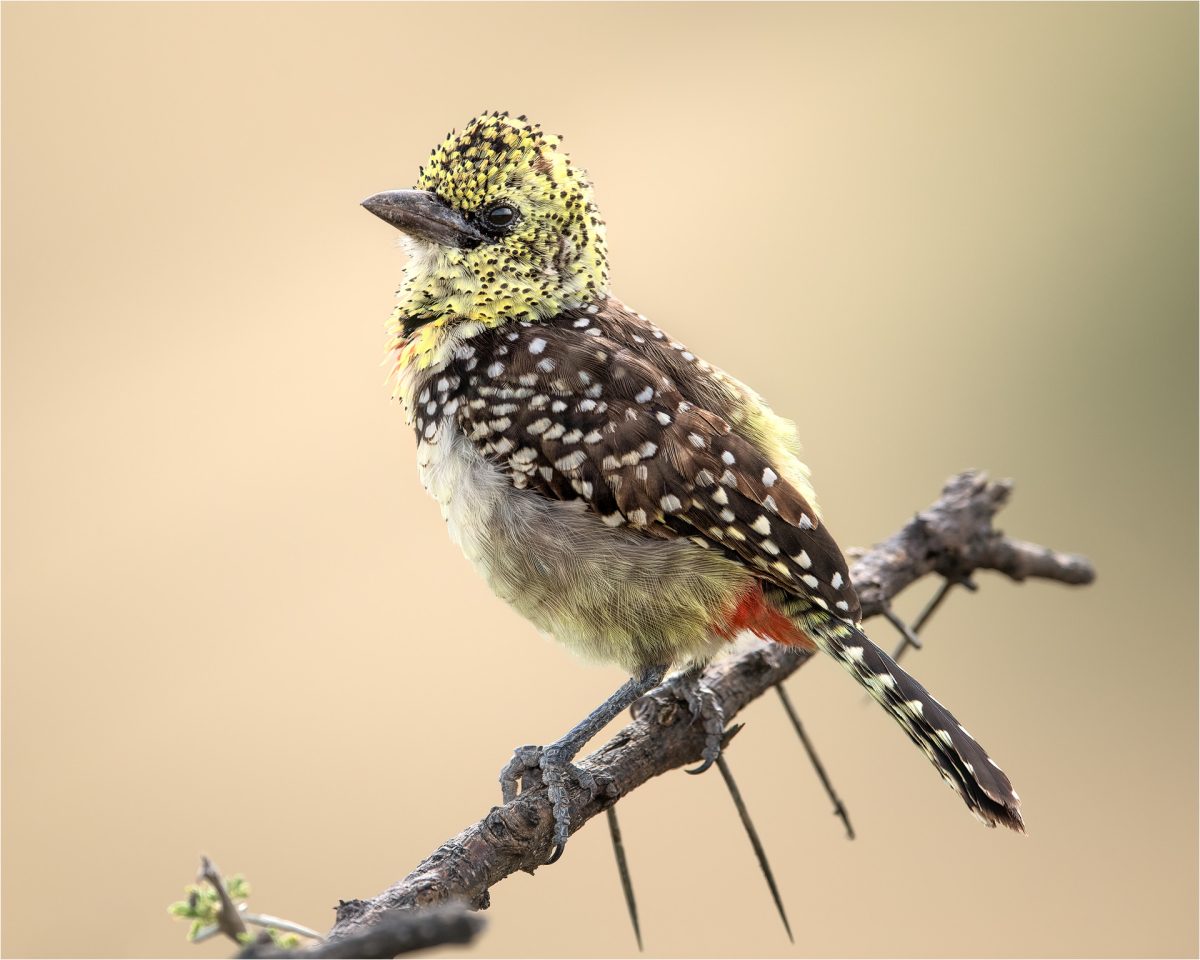 Throughout the workshop I'll be there to guide you and assist in capturing those wall-hangers! Also, while I will be shooting alongside you during the workshop, my primary goal is to help you get great photos on YOUR memory cards. I've heard of nightmare workshops where the instructor was more interested in his or her own photos than that of the participants – that is NOT the case here. YOUR images are the priority.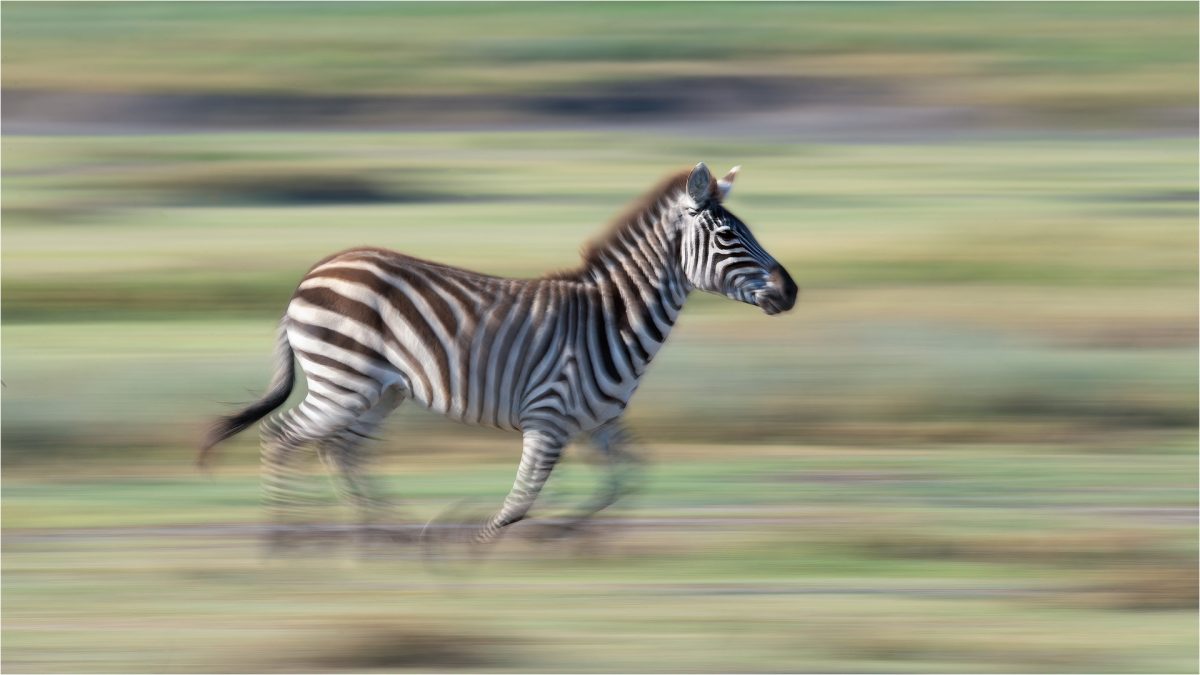 Naturally, we'll have some of the very best guides available to help us locate and capture these unforgettable wildlife moments. Our hand-picked guides are amazing at getting us into position for the perfect image. They know what photographers want and they know how to deliver it.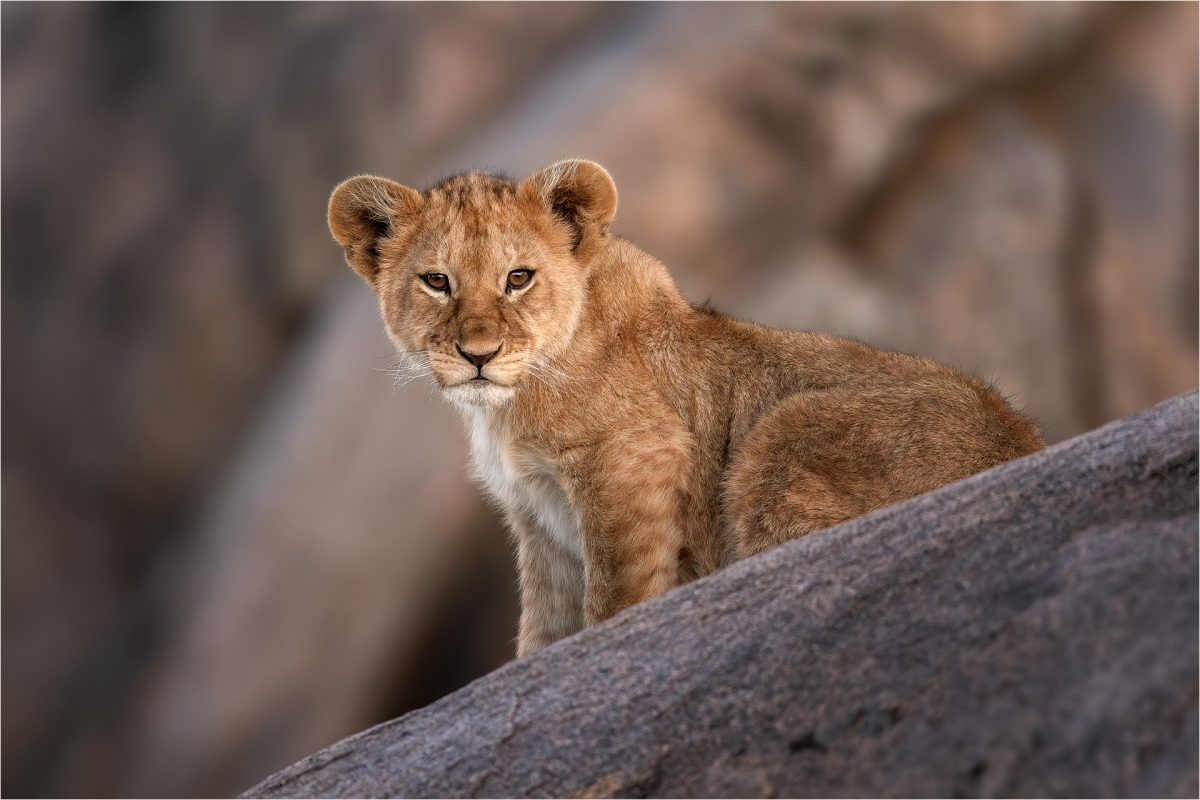 Since this is Africa, we'll be shooting from vehicles – in this case, Safari trucks. Unlike most tours, we don't cram two or even three people in each row; instead, YOU get your own row each time we're out. It doesn't matter where the action is happening – you always have a great seat and don't have to force your way around another photographer.
In addition, the vast majority of tours in the Serengeti are milage-limited tours (and they often don't tell you – they just sit for hours at a dead-end location so they don't have to drive).
Our tour is different.
We have unlimited mileage. In short, we can go to where the wildlife is – even if it's outside the range of most safari operators. This also gives us access to more private, secluded areas where we often find ourselves shooting amazing wildlife without another vehicle in sight.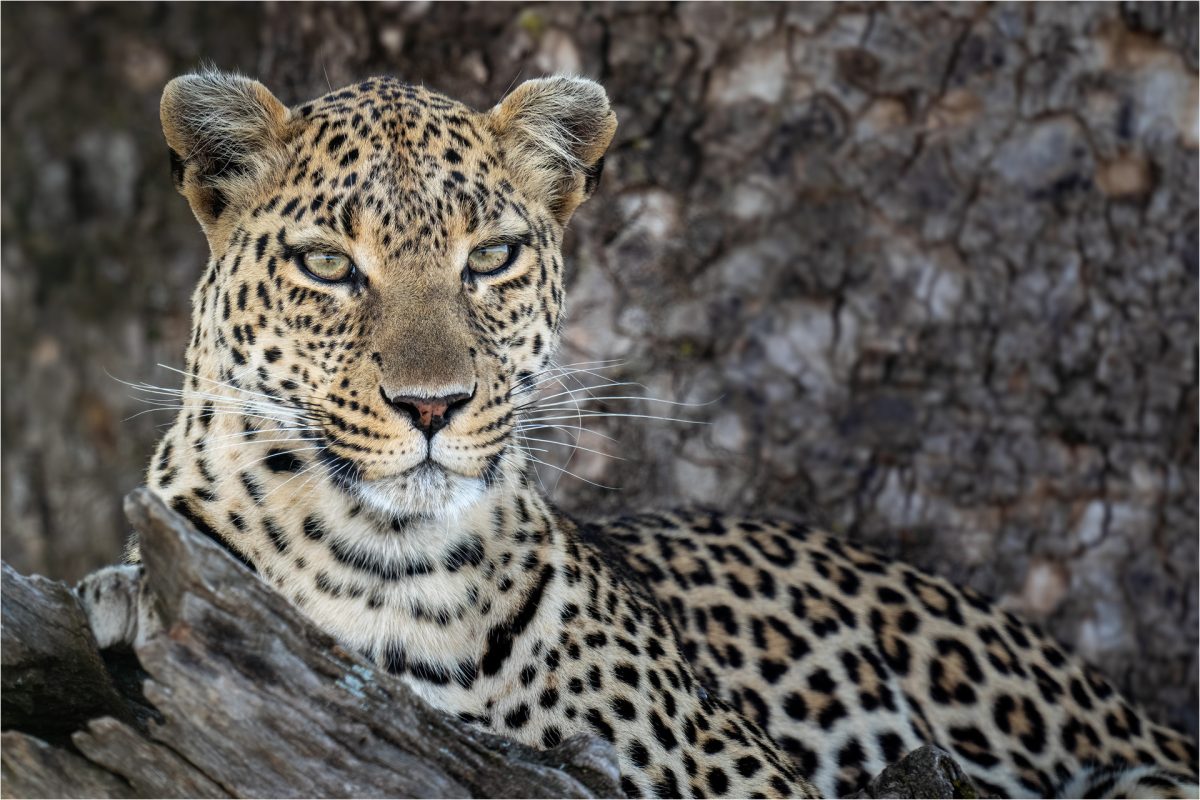 Itinerary
Day 1 (March 31st) – Fly into Arusha
You'll fly into Arusha and experience a fast, VIP lounge check in service at the Kilimanjaro airport. This premium service is included with your safari and allows you to bypass the otherwise lengthy arrival process.
Day 2 – (April 1st) After enjoying a delicious breakfast at the hotel, we'll drive to the Arusha airport and hop aboard a bush plane to the Serengeti. We'll have a game drive out to the main lodge and an evening game drive that same day.
Day 3-9 (April 2-8) Our days are pretty much the same once we arrive. We'll spend each morning and evening out on game drives searching for and photographing the best wildlife.
Day 10 (April 9th) – Heading Home All good things must come to an end, and on Day 10 we start our journey home – memory cards and hard drives overflowing! Since the flights are in the evening, you'll enjoy some time at a day room so you can freshen up and prepare for your flight.
Q&A
What dates are you going?
March 31th – April 9th: SOLD OUT
Also, in some cases due to required double-occupancy, we are forced to limit the final signups by gender. We can't have a random male bunking with a random female. Any limits will be noted above.
What's the skill level?
This trip is best suited for photographers who have at least some experience with their cameras and have done at least a bit of wildlife photography (don't worry – questions are always welcome and encouraged). The subjects / locations on this trip are relatively easy and don't require a ton of prior experience, but your keeper rate will be higher if you at least know some of these basics:
First, you should be comfortable with operating your camera. You should also be familiar with – and able to change – the following options on your camera:
Exposure Modes
Exposure Compensation
AF Modes / Areas
Metering Modes
Drive Modes
In addition, you should understand what shutter speed, F/Stop, and ISO do.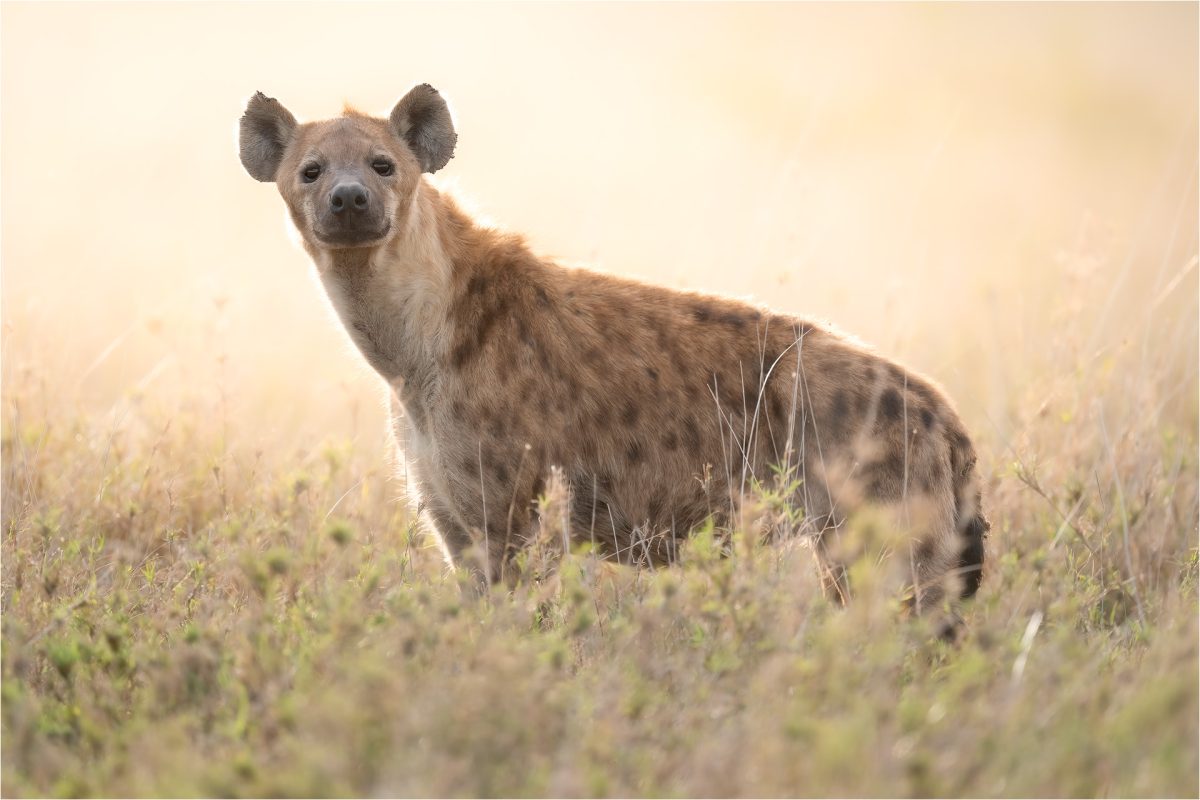 In short, the goal of this trip is to teach wildlife photography, not the basics of photography.
If you're unsure if you have the proper skill set, contact us.
Are the animals wild?
Yes. Many people think this is sort of like a zoo experience where we head out to a location and the animals are just dripping off the trees. That's not the case – this a wildlife workshop, not an excursion to the zoo. If you want a zoo-like experience, this trip isn't for you.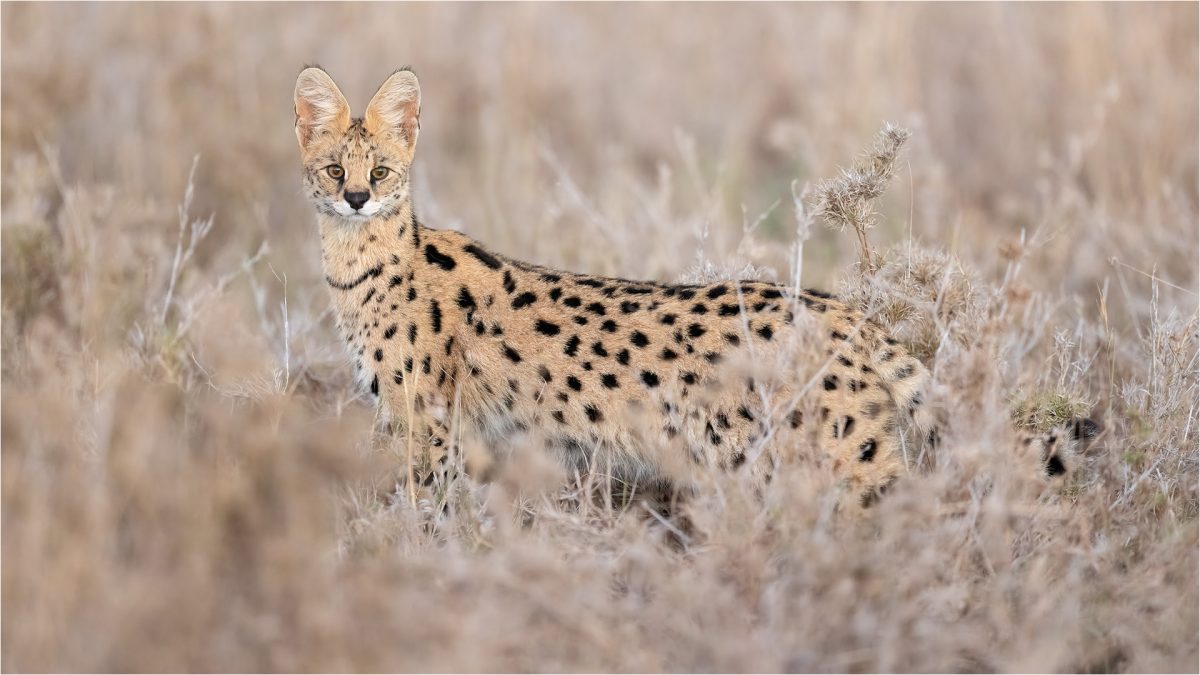 However, if you like and accept the idea of photographing wild animals, you'll have an incredible time! Sure, we can't predict what we'll see or when we'll see it, but the area is teeming with wildlife and it's always a blast!
What's included?
All meals / food
All drinks in the Serengeti (note that drinks are not included in Arusha)
Lodging throughout the workshop as outlined above. Note you can come early / stay later but your package only includes the nights for the workshop
All park entrance fees
All game drives
Ground transportation during the workshop
Flights from Arusha to the bush camp and back
What's not included?
Your flights to and from Kilimanjaro (JRO) airport
Excessive baggage fees
Gratuities / tips
Airline fees / insurance / passports / personal expenses
Any additional tours, activities etc. not expressly mentioned in the workshop
Any additional nights accommodations that take place beyond the time frame of the workshop dates
Laundry (there is an on-site laundry service)
Any emergency services, if necessary.
Any meals you decide to have outside of the workshop.
Travel Insurance (not included but highly recommended)
Any other expenses not explicitly covered in the "What's Included" section above.
Can my spouse / family member come?
Yes, however, they would pay the full workshop fee. Due to limited accommodations at the camp and in the vehicles, we simply don't have the space for non-workshop participants. If your spouse wants to pay the full workshop fee and come along for the experience, they can.
How many participants are in the workshop?
To give you the best experience possible, we're limiting the number of participants to just 6 people. Booking will be done on a first come, first serve basis – nothing is held unless a deposit has been placed. Note that due to limited accommodations, double-occupancy is required. If you don't have a companion, you will be sharing with someone (of the same gender of course).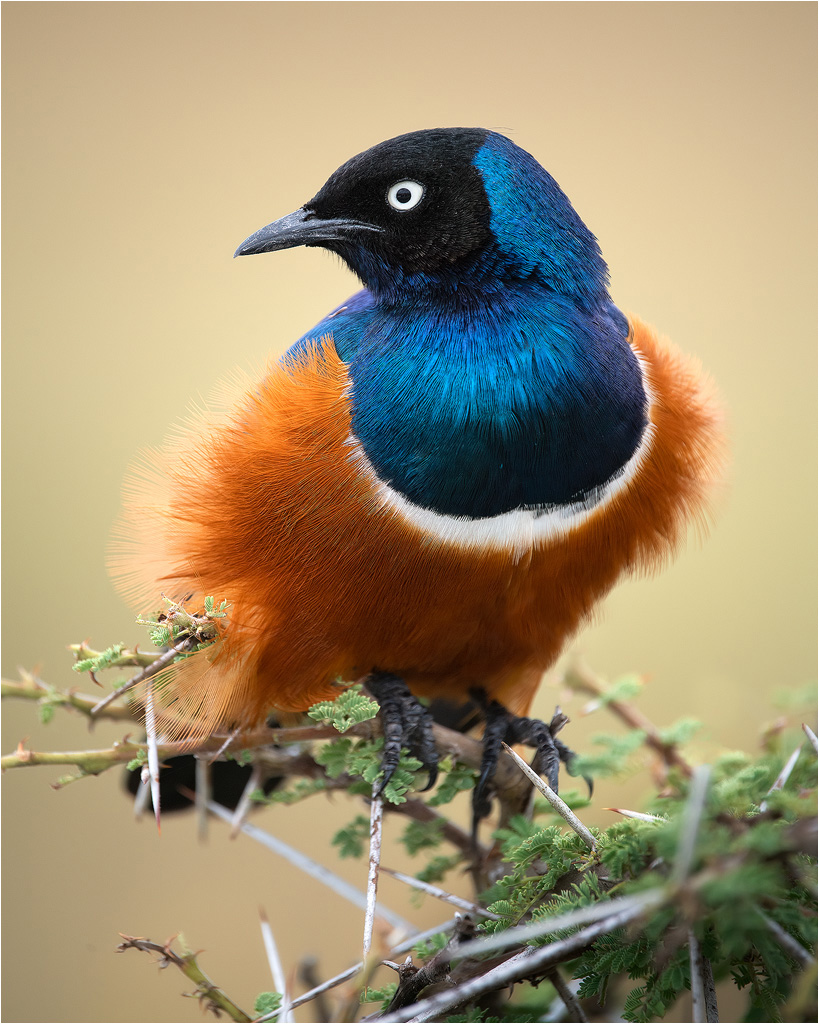 What should I wear?
The weather in the Serengeti varies depending on the time of year. It's frequently chilly in the morning and hot during the day (also, note that the equatorial sun is especially intense when overhead). So, I tend to take a variety of clothing I can layer as needed.
When I go, I generally take the following:
Shorts
Long, lightweight pants
Long, warmer pants for cool mornings / evenings
Short Sleeve Dry-Fit style shirts
Long Sleeve Dry Fit style shirts (for sun protection if we're out on a sunny day – shirts with SPF protection are recommended)
Lightweight hat
Lightweight hiking shoes (preferably waterproof)
Lightweight raincoat
Warm pullover / quarter-zip style shirts
Mid-weight jacket (morning temps are sometimes in the 40s with a breeze)
Note – sometimes the best kind of jacket is the "three-in-one" variety where you have a raincoat / wind breaker at the outer layer and a warm insert as the inner layer. That way, you can use just the outside, just the inside, or both as needed.
What should I bring for photo gear?
Keep in mind this is a dedicated wildlife trip, so you'll definitely want your big glass. Using full-frame, you'll want at least 400mm; however, I HIGHLY recommend 500mm ~ 600mm or more. One of the super zooms is a good choice like the Nikon 180-600, Sony 200-600, or Canon 100-500 just to name a few. If you happen to have a big prime that's even better – I use my 600mm F/4 all the time and it works out extremely well.
I also recommend taking a short zoom for snapshots and it's always possible a good landscape opportunity (or close wildlife subject) will crop up. Something like a 24-70 would be just fine.
Since it can be rainy on occasion, you also may want some sort of "rain jacket" for your gear.
Note – a tripod or monopod is not required.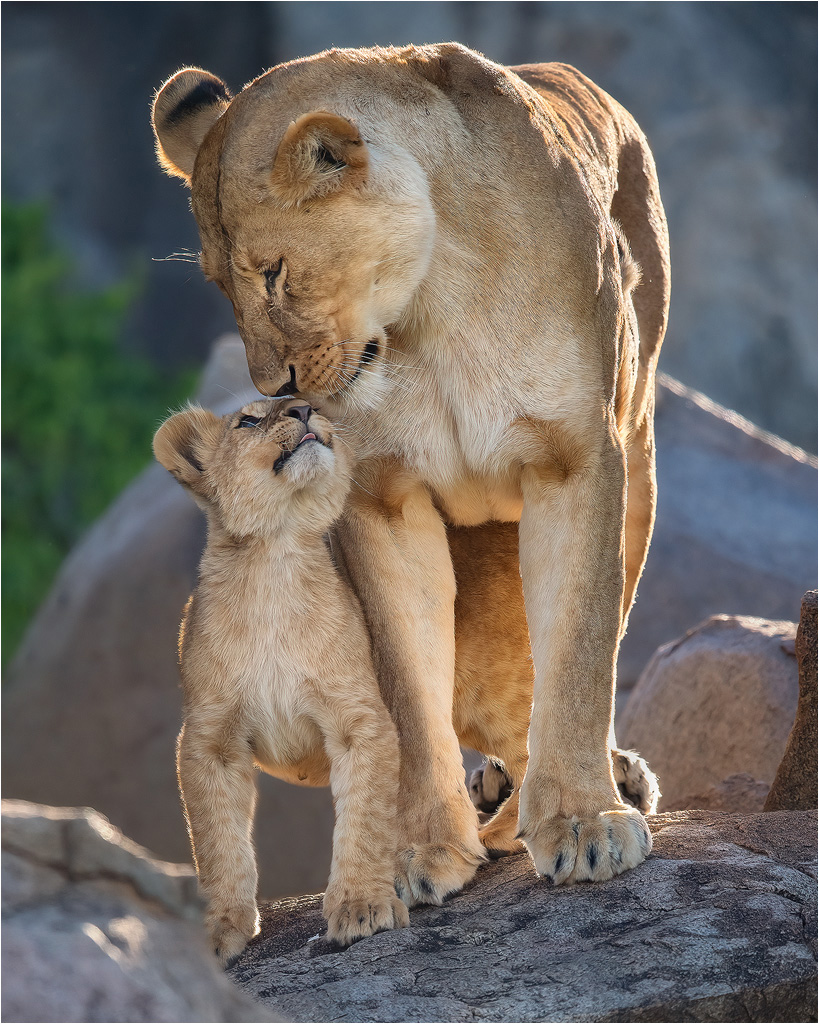 When it comes to cameras, pretty much any DSLR or mirrorless camera can work. I'll likely be taking my Nikon setup (Z9, 600TC, 180-600, 24-120) and / or some Sony gear (Sony A1, 600mm F/4, 200-600, 24-105). We generally have decent light so I don't worry as much about high ISO capability here as I do in other locations. (Although, we do shoot in dim light, usually twice a day!)
Oh, and don't forget extra memory cards, storage drives, and batteries!
Are there weight restrictions?
Since we take a bush flight there are weight restrictions in place (there are always weight restrictions on bush flights, no matter who you use). Normally, the restriction is 33 pounds in total luggage, but we've purchased an extra seat on the plane allowing up to 50 pounds per person. This makes it far easier to pack all the camera gear you want to take.
What type of non-photography gear should I take?
You'll want your laptop / card reader for sure – we take a TON of photos and you'll want to offload them at night. I'd also recommend an additional backup device, such as an external hard drive or large memory card (I highly recommend an SSD drive for this purpose as they are more reliable than spinning drives).
You'll also want (just a short list, if you sign up you'll get a more comprehensive one)
Bugspray (the bugs really aren't bad at all – most of the time you won't need it)
Hat
Buff (to help with the dust)
Sunscreen (High SPF – the sun can be brutal)
What language do they speak in Tanzania? 
Not to worry, everyone we work with speaks English.
Is there WiFi?
The camps provide limited wifi access, but it is spotty. Often, the best you can do is check e-mail.
Do I need any shots or immunizations?
There are usually some that are recommended / required. However, we cannot give medical advice – we can only point you to the CDC resource:
https://wwwnc.cdc.gov/travel/destinations/traveler/none/tanzania
You'll need to consult your physician to see what is right for you.
Is it safe there?
Caution is always advised, but as long as you're careful, there shouldn't be a problem. We never felt "unsafe" when we were there. I have zero concern about leaving my laptop behind at camp while we were out.
Is there a lot of hiking?
No, not on this workshop since we are restricted to vehicles for our photography. Walking is limited to strolling around the lodge and the camp.
Is the area packed with tourists?
It depends on where you are and the time of day. In some cases, you will see other vehicles with photographers (like if there's a lion kill for example), but we work extra hard to stay out of the crowds as much as possible. Another reason why out tours have unlimited miles – we can sneak away and find great opportunities that are out of range for most of the other groups.
Will there be opportunities other than wildlife?
Just to be 100% clear – this is a wildlife photography workshop, so the critters take precedent. However, that doesn't mean you can't grab a nice landscape or two while you're down there. However, keep in mind that opportunities are limited in this regard. If you're looking for a mixed wildlife and landscape trip, this one is not a good choice. We're pretty much all wildlife, all the time.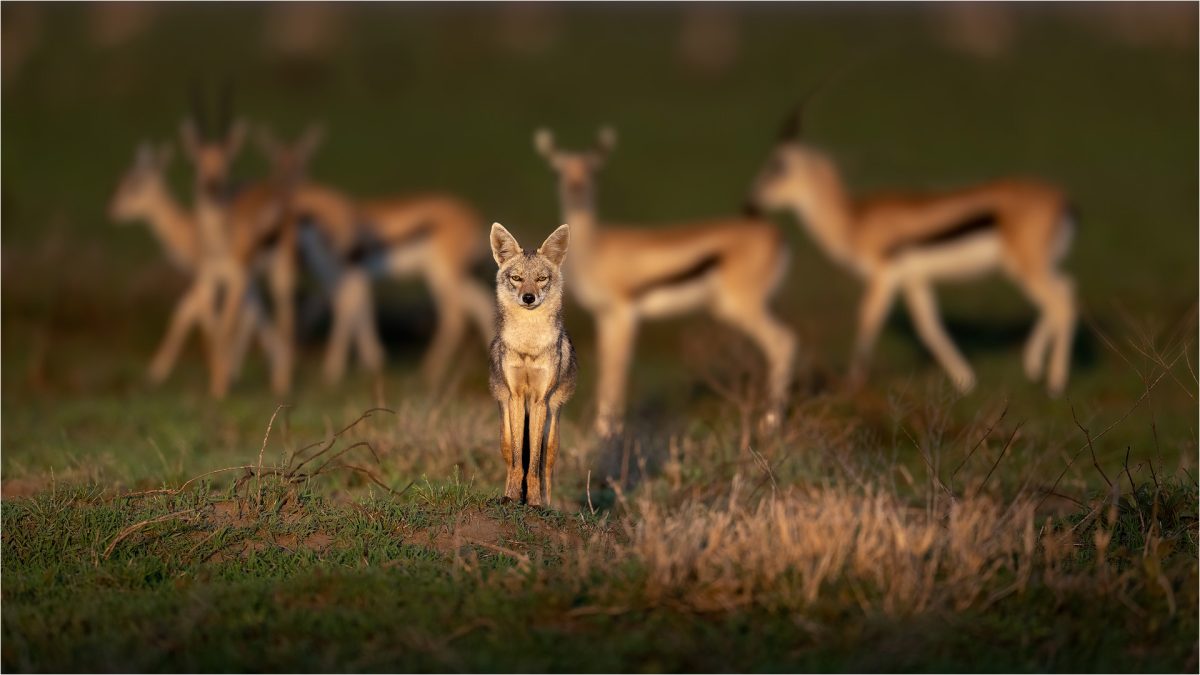 Is any of this subject to change?
Yes. We may choose to rearrange / modify the schedule based on weather, unforeseen circumstances, or just better opportunities for you to get a better selection of images. The primary goal is for YOU to get as many great photos as possible, and any schedule change will be based on meeting that goal.
What's the price?
For this trip, the price is $14,878 per person (double occupancy only) with a deposit of $7500 per person due upon booking (Note, if you book within 90 days of the trip, the entire payment is required upon booking.)
Again, this is fairly inclusive and includes:
All meals / food (provided at / from the resort)
All drinks in the Serengeti (provided at / from the resort)
Lodging throughout the workshop as outlined above. Note you can come early / stay later but your package only includes the nights for the workshop
Ground transportation during the workshop
Flights to and from bush camp to lodge
Note that you will be responsible for the flights from your home to Arusha (Kilimanjaro JRO) and back. Check with your favorite airline for current rates. Once you hop into our vehicles at the airport, all transportation is covered until we drop you back off for your flight home.
Covid info
There are currently no COVID restrictions in place in Tanzania.
What if I have questions?
Send 'em to us via our contact form and we'll get back to you as soon as you can. Note that this is only for questions – to sign up, use the form below.
How do I sign up?
Fill out the form below to start the signup process if you're ready to book / put down your deposit. Thanks!