Over the years I've watched a familiar pattern play out time and again. I've witnessed it in the field watching other photographers, in my workshops, and with my online interactions. Photographers frequently give up a great shot because they already have a good shot.
Here's what happens.
Often when a photographer encounters a wildlife subject and secures a properly exposed image with a nice sharp eye, it's enough to satisfy them. They have what amounts to a fair representation of what they were shooting that looks "good" upon a quick review of the back LCD.
So, they check that animal (or location, etc.) off the list and start searching for a new target. The problem is, while that strategy is sometimes effective at sending a wide variety of "nice" images to your memory cards, it's seldom effective at putting great ones there.
While I occasionally grab what I consider a "great" shot with minimal effort, the majority of my best images come from planning, effort, and field time. Over the years I've found the best tools for mining photographic gold are patience and persistence. To accomplish this, I take a multi-pronged approach.
Before we get into my approach though, I want to mention that this advice isn't for everyone. When I'm out shooting, my goal is to capture what I think of as "portfolio quality photographs." Even when I'm in a brand new place, I'll often pass on images of a new species because I don't like the shot – however, that usually puts me in the minority. I realize we all have different goals so the advice in this article may not apply to everyone. And that's totally fine. I'm just sharing my thoughts and approach for securing more rarified photos.
1. Don't Abandon A Great Opportunity With A Great Subject
The first step is taking full advantage of a good opportunity with a willing subject. Whenever I encounter an interesting target in great conditions, I'll do my best to hang out with it as long as possible. Sure, I may get a "good" shot upon arrival or shortly thereafter, but I don't pack up upon capturing it.
Instead of chalking it up to another nice catch and racing off, I stick around, watching my subject and preparing myself for whatever it may do next. I'll also take this time to consider potential upgrades to background, angle, lighting etc. – basically "working" the shot (without harassing the animal, of course). Sometimes nothing better materializes, so I simply end up spending time with an interesting critter; other times I nab an unforgettable image. (And, of course, frequently the subject decides the photo shoot is over and wanders or flies off!)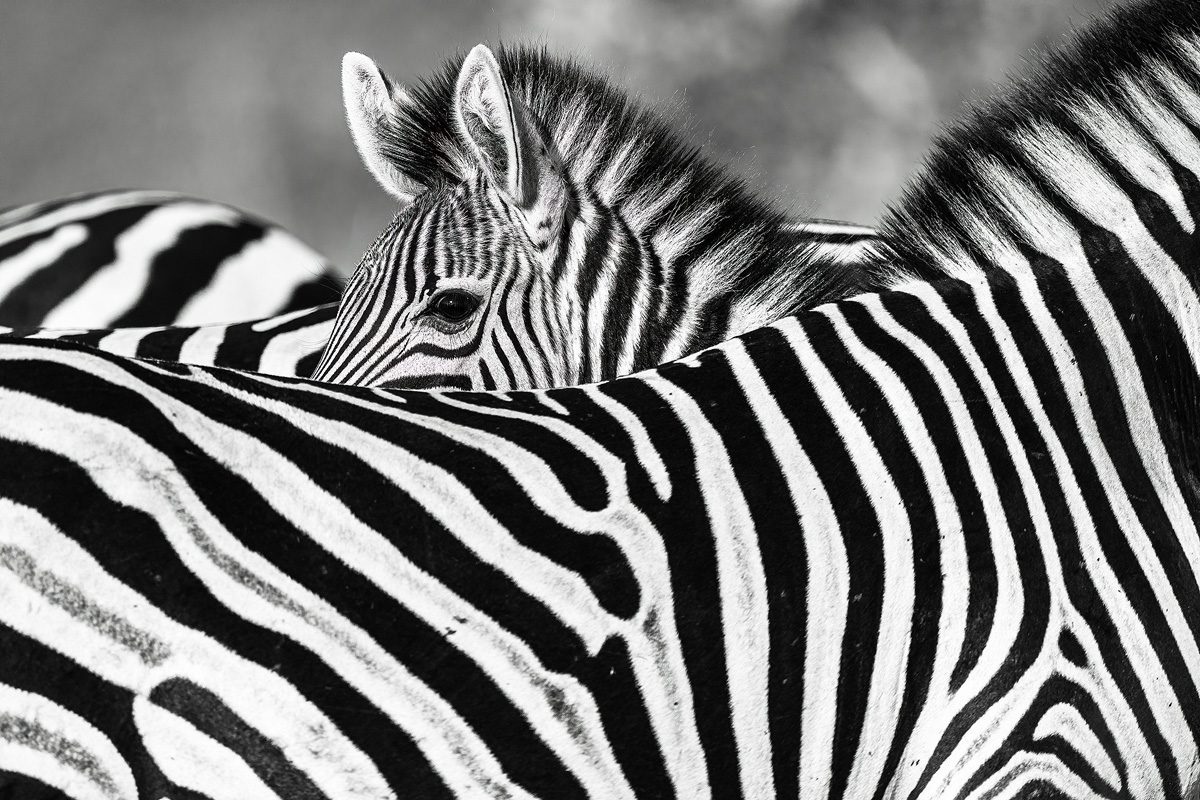 In fact, let's take a stroll down memory lane and I'll take you back to one particularly interesting morning in the Smokies where I happened upon a black bear. (You can tell by the D4 used for this image that it's an older story, but it illustrates my point well.)
I found this momma bear hanging out under a tree one morning with her cubs resting safely above. There wasn't much action with the cubs snoozing so I spent most of the time studying how bears sleep (it's right up there with studying how paint dries). Occasionally, mom would stir a little and pop her head up for a quick moment. Predictably, this initiated a flurry of shutters from any photographers in the vicinity.
For most of the shooters, that was sufficient. They'd capture their mediocre shot of her, half-asleep, looking around, and then shortly thereafter decide the show was over.
However, one thought kept going through my head: "If you hang around a bear long enough, something cool will happen."
So, I hung around for nearly three hours and was rewarded when she woke up and put on a show! The image below is just one of the adorable poses from that morning (and I've sold it multiple times). When it happened, those of us in attendance weren't sure if we were supposed to drop a buck in a tip jar somewhere – the performance was that good!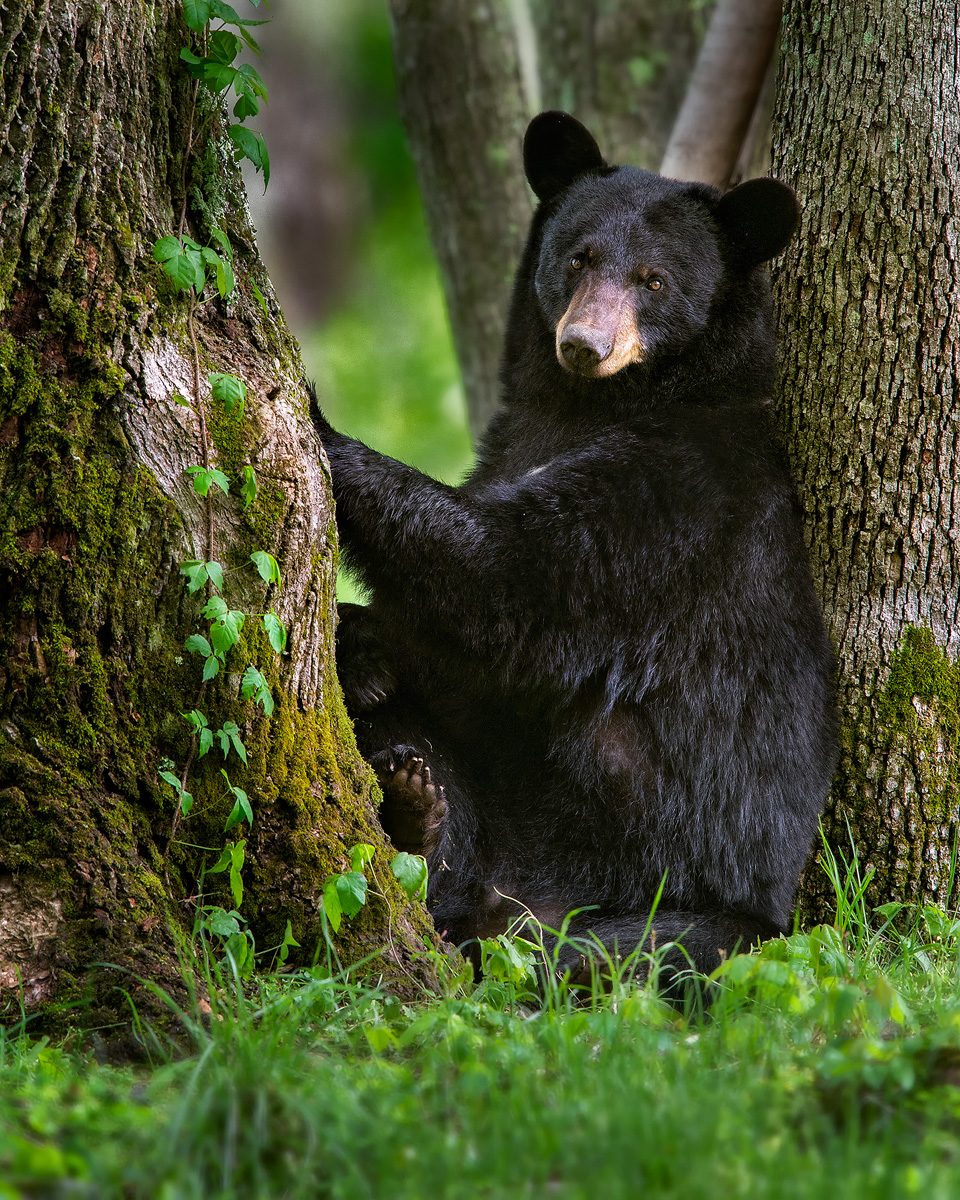 However, I never would have secured the shot had I not hung around. I would have had a "nice" shot, but nothing even approaching "special" status.
Hint: Just because you hang around for hours doesn't mean that any special opportunities that arise will last for more than a second or two – always be at the ready to grab the shot you've been waiting for!
Too often, I watch photographers grab a "nice" shot during a good (or even rare) opportunity only to walk away when things slow down. It's unfortunate since so many times the pause in the animal's performance is merely an intermission. The second (or third, or fourth) act frequently brings additional opportunities for an image even more compelling than those already on the card.
However, this doesn't necessarily mean that you should stick it out if the opportunity is lackluster, of poor quality, or if whatever was making it special (light, background, pose, etc.) is over.
For example, if I'm hiking through my local park and spot a deer in some tangled brush, I'll keep going. The opportunity is neither rare nor special and there's probably another deer around the corner. So, while it can pay to stick with a subject, there's a fine line between recognizing a true opportunity for something special and wasting time lingering around. However, when in doubt, stick it out. It often pays photographic dividends.
Go Back To Great Spots Repeatedly
The second part of my approach is if I find a promising subject in a good location, I go back to that area repeatedly and see if I can improve on what I have.
Take these macaws from Costa Rica earlier this year. We discovered a palm fruit tree they were infatuated with and, although it was a 40KM ride down a road that respects vehicles roughly the same way a dog respects fire hydrants, we kept going back.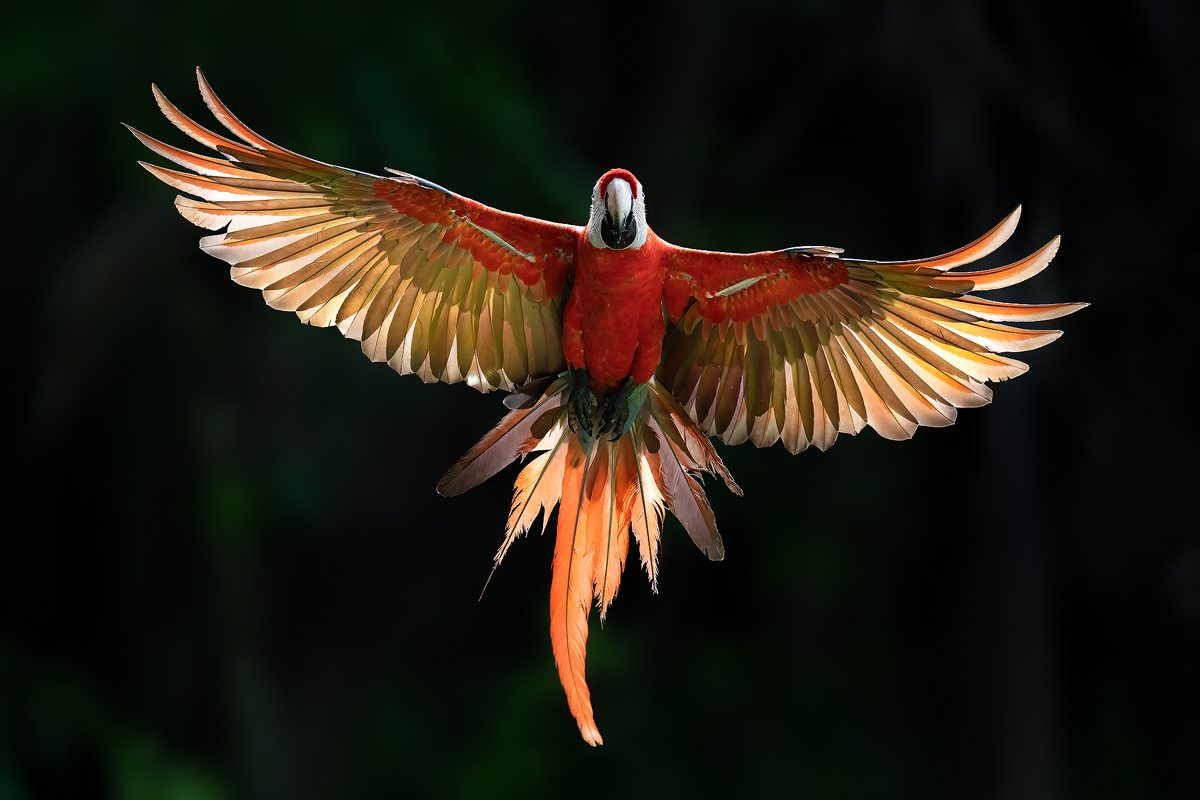 What made the opportunity so good was that the birds would stop by several times a day to feed and it was at a location that was photo-friendly as well. The birds would follow a predictable pattern that took them from a nearby roosting tree to the palm tree and back. As long as the palm fruit held out (usually good for a few days), opportunities for flying macaws abounded.
Although I could have just shot that location one time and called it "done," I'm glad I didn't. Although the first visit netted plenty of keepers, the second time (and time of day) was far better. For round two they picked a different roosting tree than the first time, allowing me to capture hundreds of backlit macaw photos as they came towards the camera! Talk about a rare opportunity!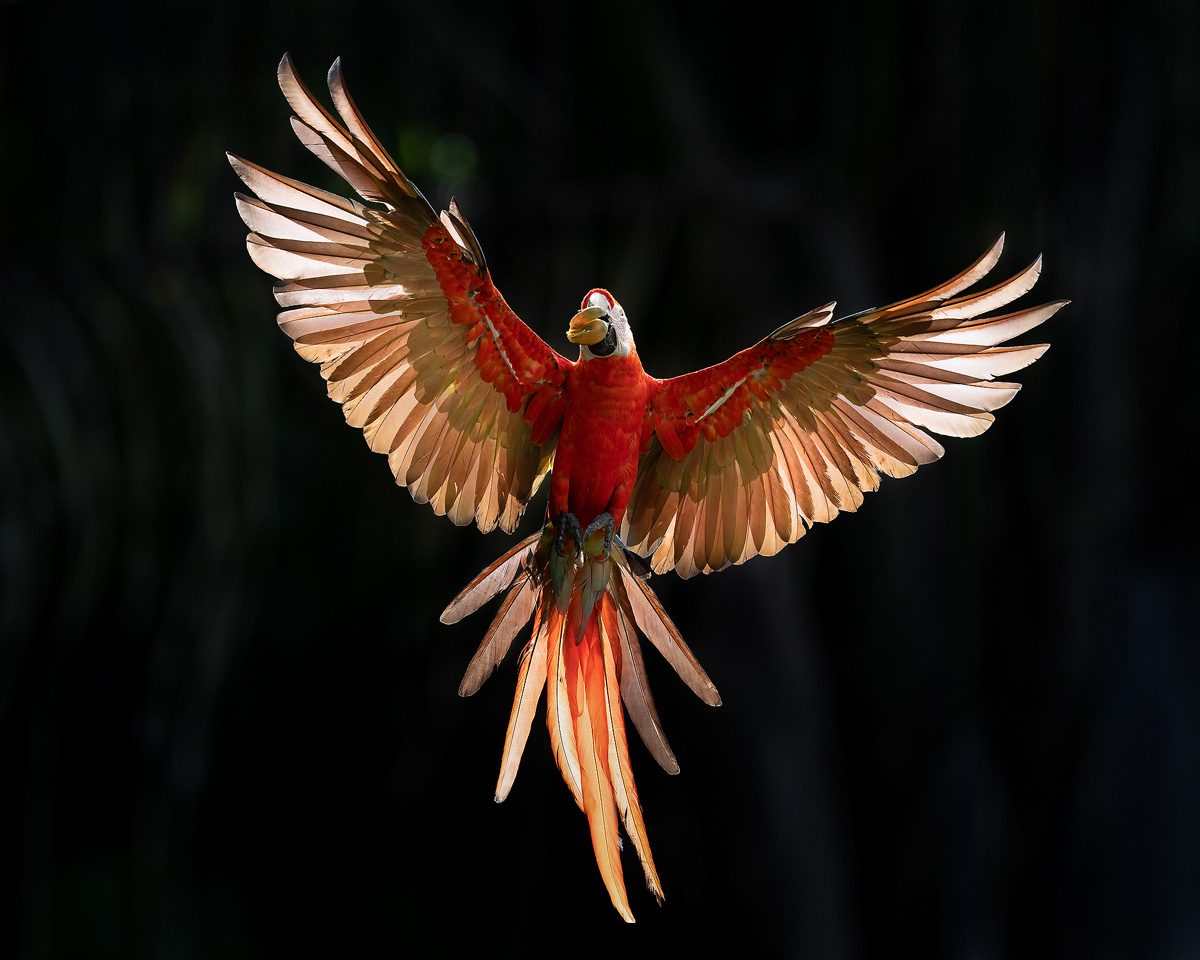 The lesson here is that although I did capture some really great shots the first day, there were better things to come, even though I had no idea what those opportunities would look like.
In fact, the macaw shots from the first day made a pretty convincing argument that I really had captured all that opportunity had to offer. The problem is, you never know for sure. By taking a chance and hitting a promising location again, I was able to secure far better images than I ever expected. I think that's the real takeaway here. Skipping subsequent visits because I had already "done" macaws would have been a huge mistake!
You can see why good photos really are the enemy of great ones!
Don't Skip Subjects You've Already Photographed
The third part of my approach is to never pass on a good opportunity – even if it's with a subject I've extensively photographed.
Too often, especially when traveling, photographers are more concerned with checking species off their list than securing great shots. If they've already "done" a particular species, then they aren't interested in them anymore.
That's a pity. The way I look at it, unless you have the world's greatest photograph of a given animal (you don't) then there's always a better image to capture. In those cases where you do have a solid photo of a specific species, it's critical to accurately evaluate the current opportunity and decide if there's potential for a better shot than you currently have in your portfolio. In some cases, that'll be a resounding no, but other times there are avenues you can pursue.
For example, I was recently in Botswana and, once again, found myself looking at hippos in the viewfinder. I have a lot of hippo photos – tons of them if you'll pardon the pun. However, that doesn't mean that I should pass them by if there's a promising opportunity.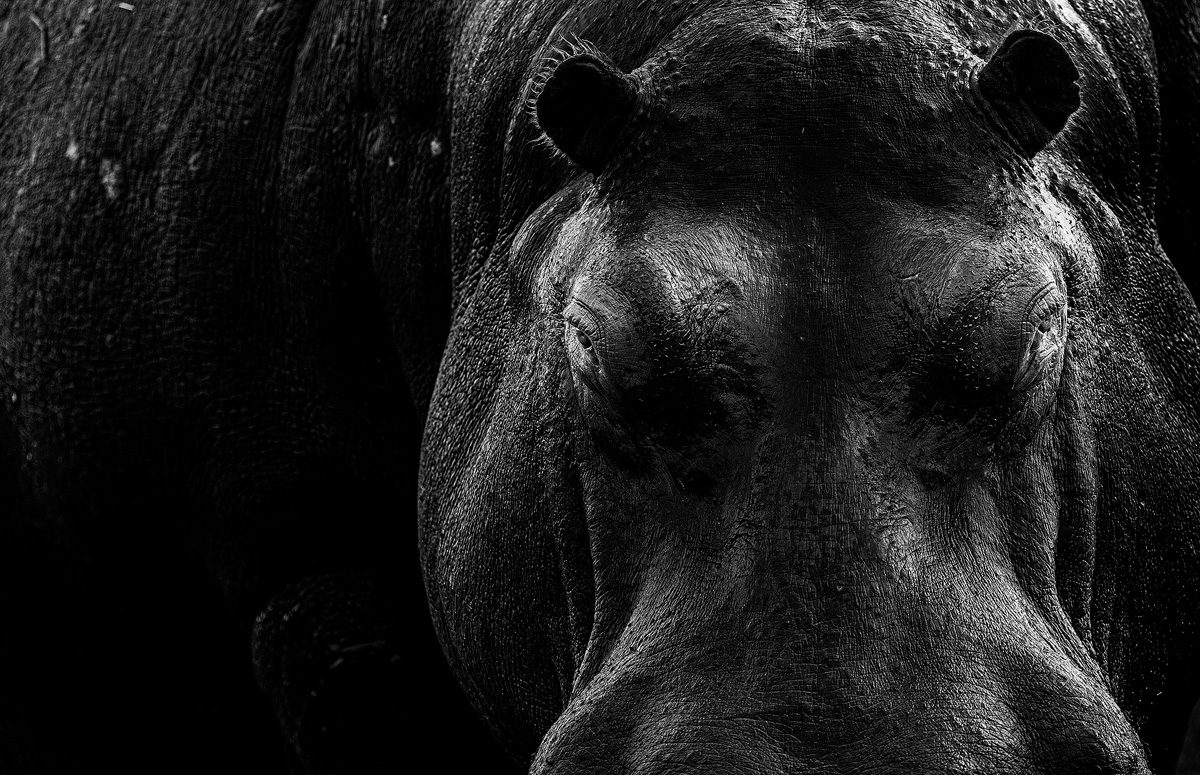 Whenever I run into a situation that can improve on what I already have in my files – or that has the potential to develop into that type of scenario – then I'll stick around and give it a go. It doesn't matter how many hippo photos (or elk, deer, owl, etc.) I have – if I think there's even the slightest chance I can snag a better photo, I'll go for it.
This approach is especially true for the more ordinary subjects we encounter. Too often, people dismiss common subjects as not "good enough" to bother with. Still, the truth is, the mark of a skilled photographer is the ability to recognize when even the most common of subjects can be wrangled into a great image.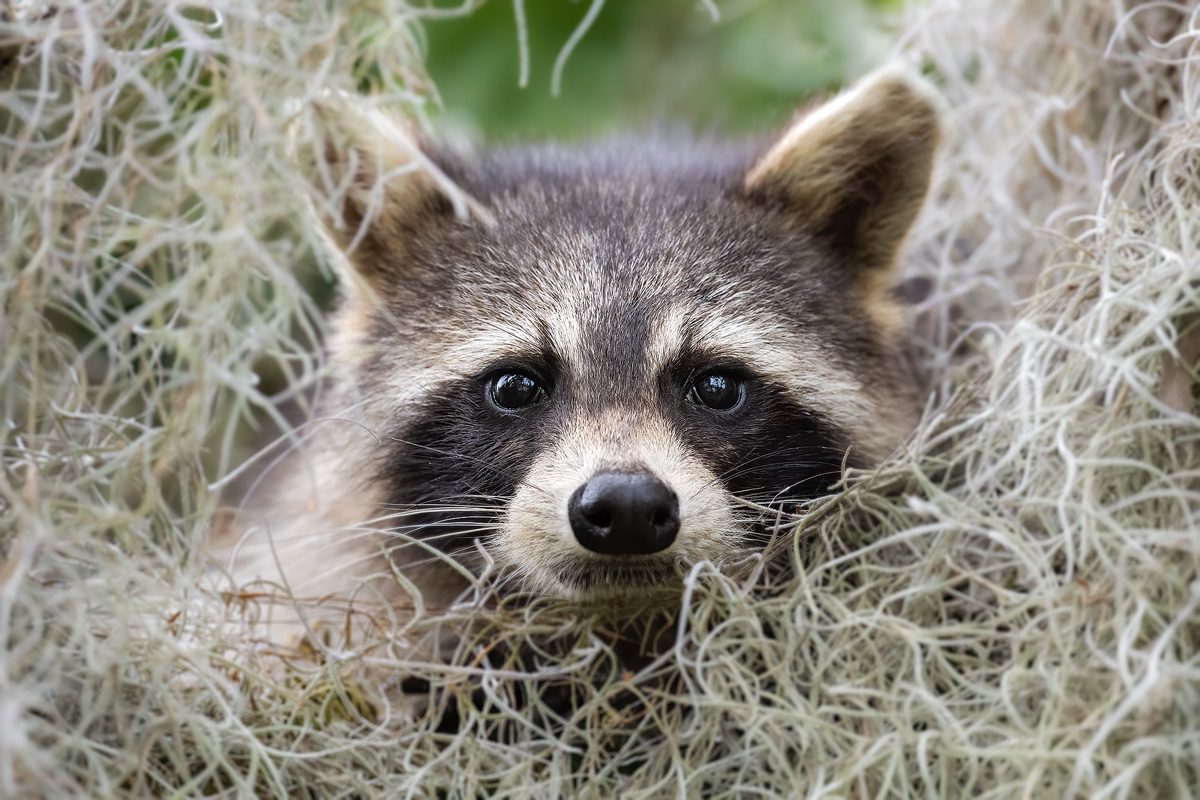 In fact, I like to say that the more common the subject, the greater the requirement for an extraordinary image of that subject. In short, it takes a serious skill set to really drop jaws when a common subject is in the viewfinder and I'm always impressed when a photographer can pull it off. Despite the challenge, I think it's worth the effort when you find those subjects in interesting locations or doing exciting things.
At any rate, the bottom line here is pretty simple: If you want to get better shots, spend more time with your subjects. Even if you already have loads of their likeness in your files, always look for a better opportunity. Don't let your good photos ruin your chances for great photos.
PS – If you enjoyed this post, I think you'll REALLY like my e-books and video workshops! Thousands of pages and hours of videos filled with tips, tricks, and techniques – all my best content! Check 'em out – click here (hey, it's free to look).