So, here's the story.
Nikon announced their new 180-400 and I've been more than a little curious about it. However, I'm not 100% sold on it just yet.
So, I decided to rent one and give it a whirl for a few days and share what I've discovered with you! In the video below, I'll tell you what I think about the lens overall, performance, and sharpness. In fact, there are a number of sharpness comparisons including:
Nikon 180-400 Vs Nikon 200-500
Nikon 180-400 Vs Nikon 80-400
Nikon 180-400 Vs Nikon 300 PF
Nikon 180-400 Vs Nikon 600 F4 E
So, a pretty good lineup 🙂
Check out the video below for the full scoop and then check out the images below if you want to give the sharpness test photos a closer inspection. I have included both center and corner crops. PLEASE watch the video first though because there's more to the sharpness tests than just what you see below.
Also, keep in mind that this is NOT a full field report. If I do decide to get the lens later this year, I'll do the full review after I get to use it for more than just a few days.
I was only able to use the lens in the field for a few hours, but I did want to include a couple of images from it. Based on my preliminary usage, I think this can be one heck of a nice lens for wildlife photographers.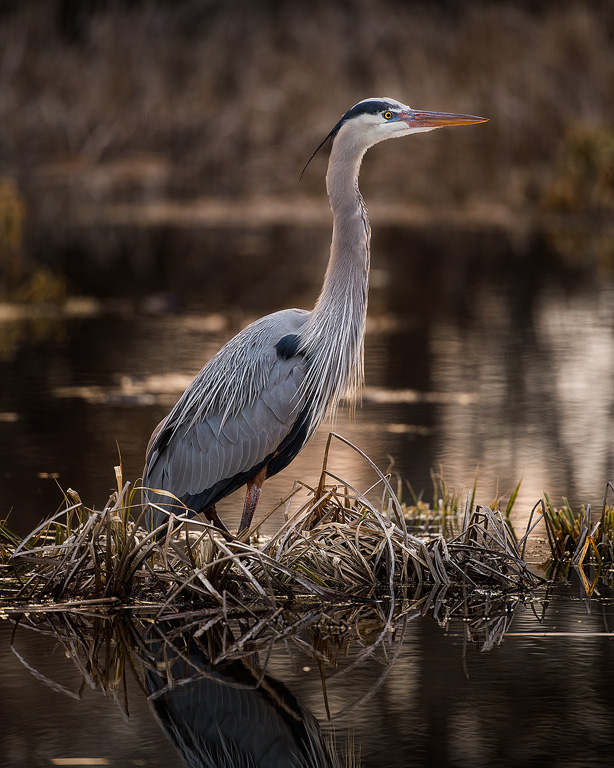 Below are the images from the video for closer inspection. Note that they look terrible down there because they have been resized by the website, so don't judge based on what you see below without looking at the full size image.
Instead, make sure you click them to open in a new tab and then click again to enlarge them to full size.
200mm tests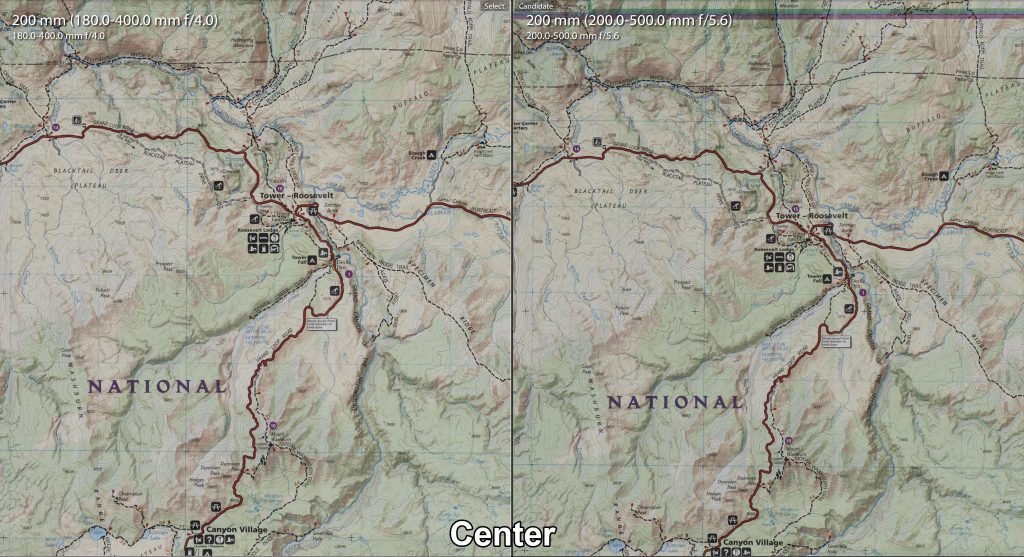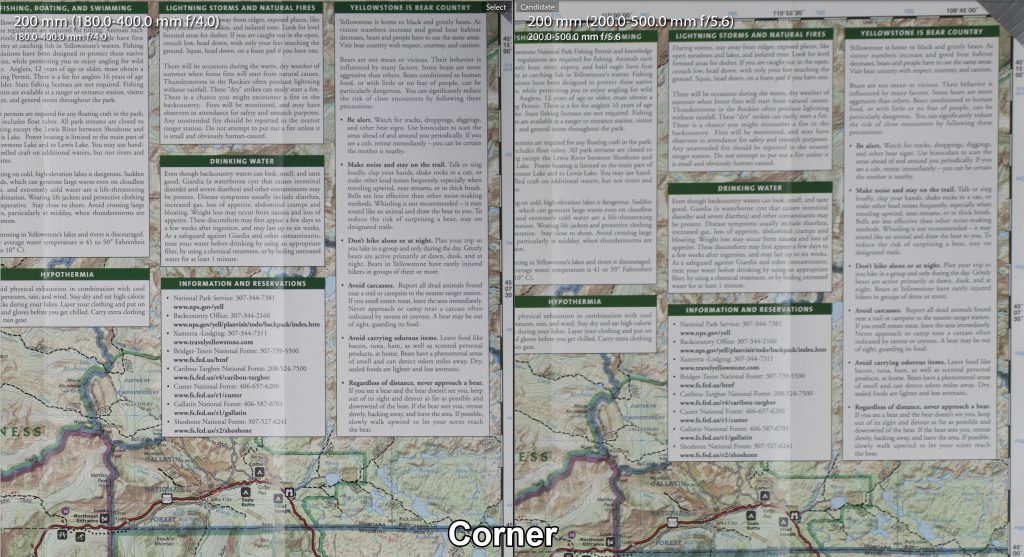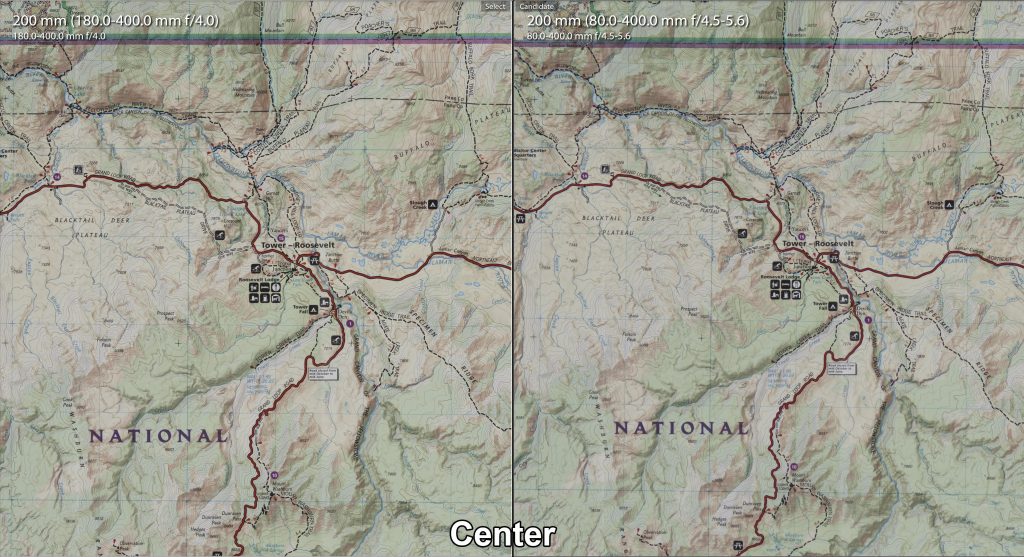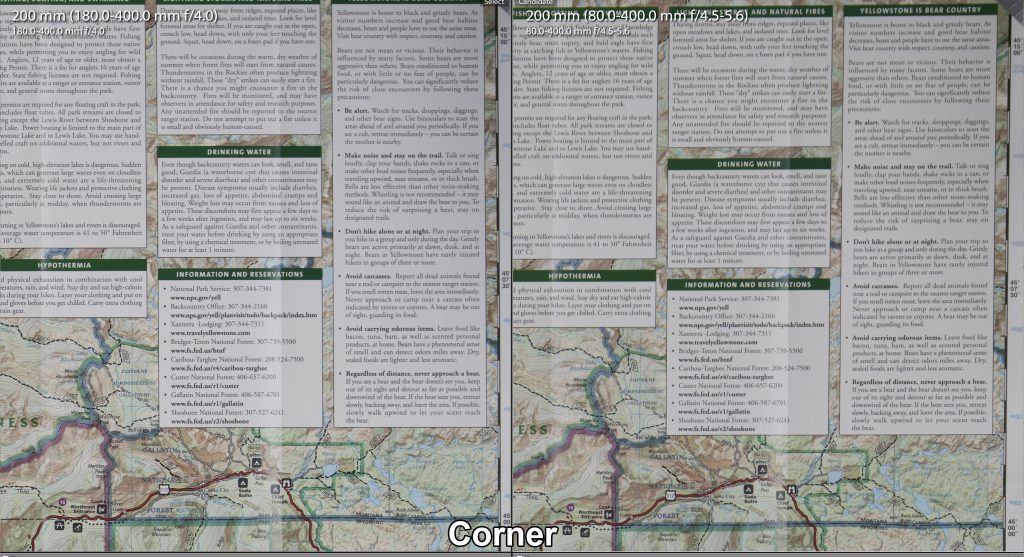 300mm tests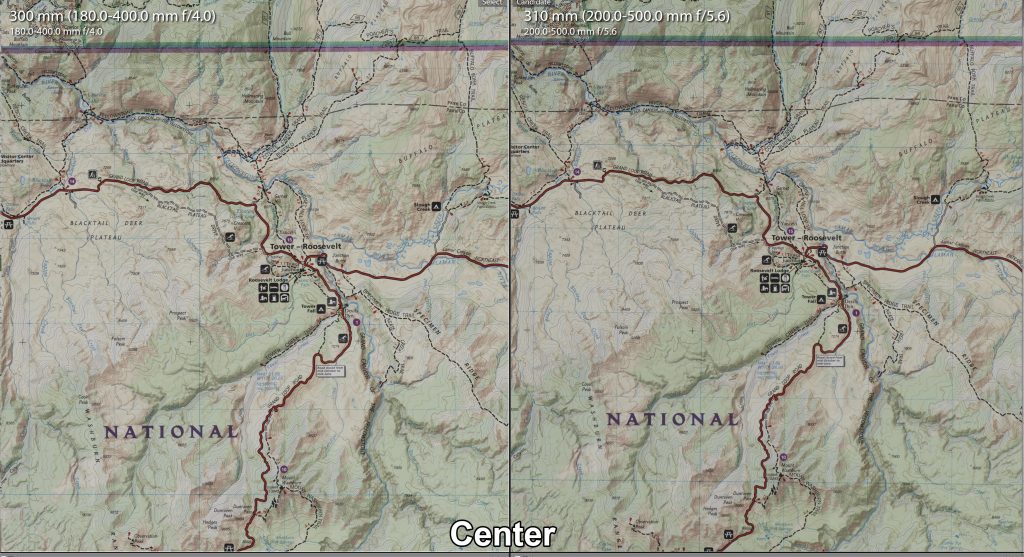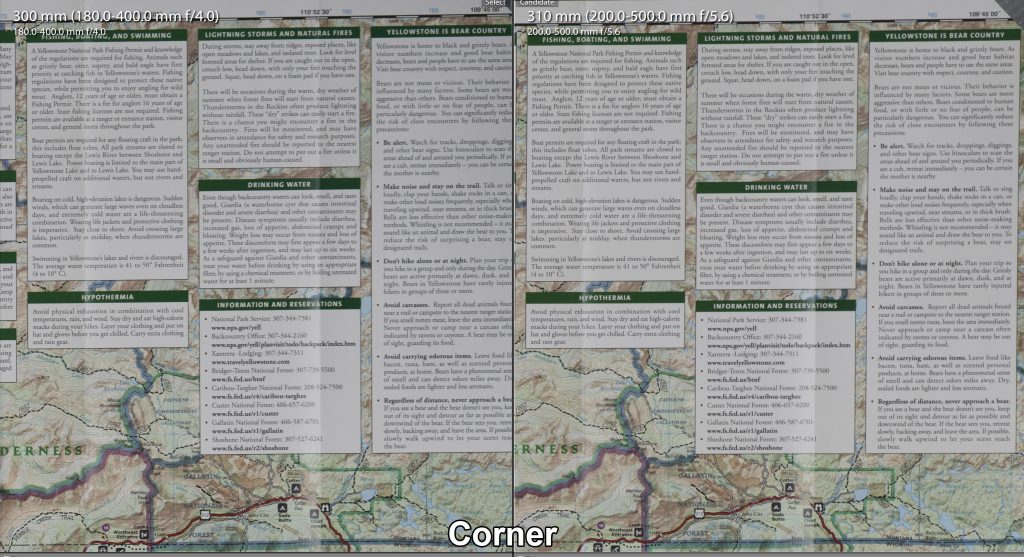 400mm tests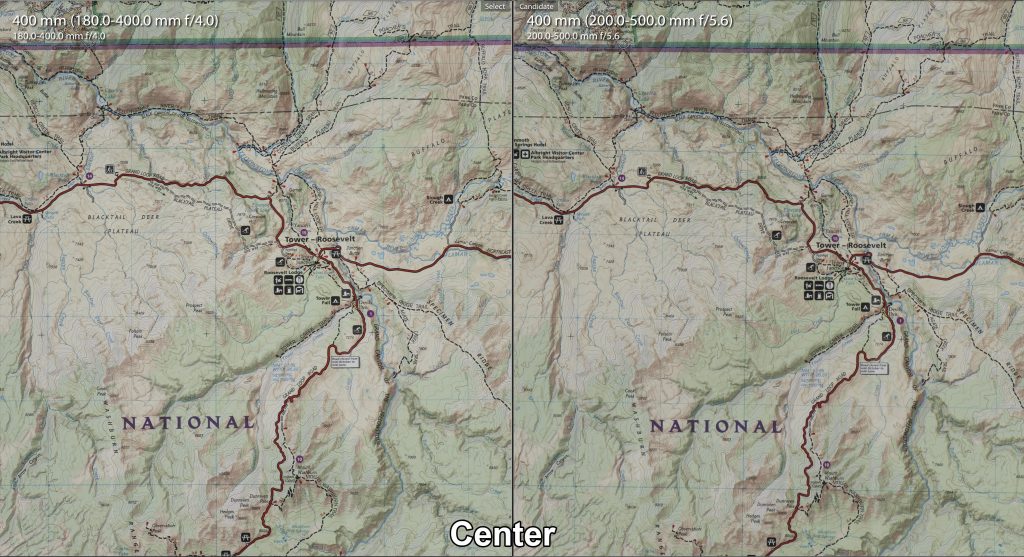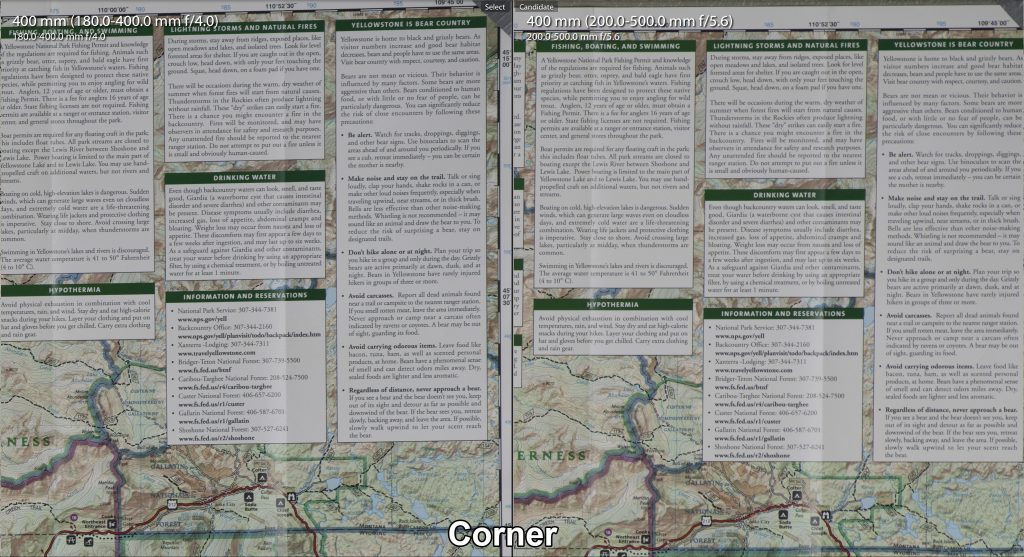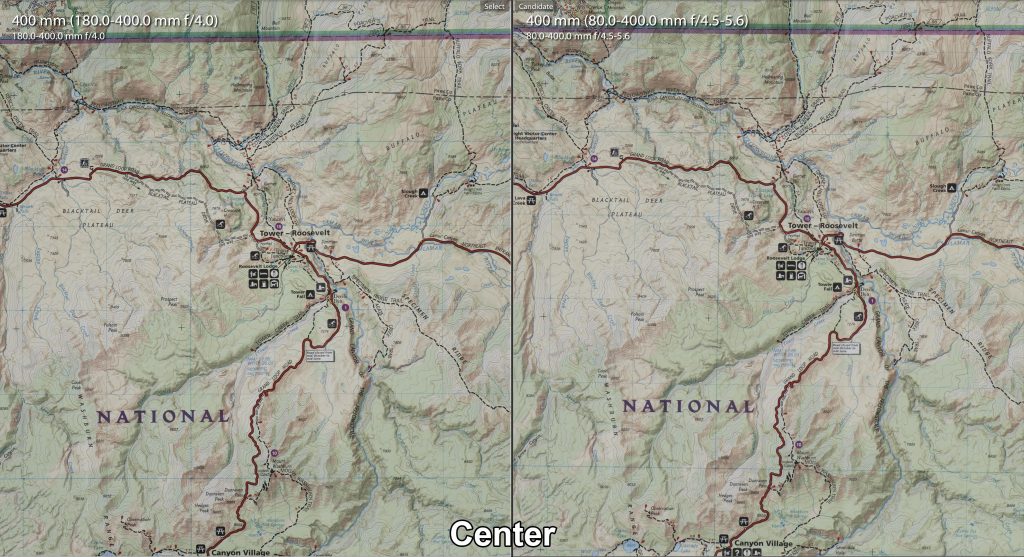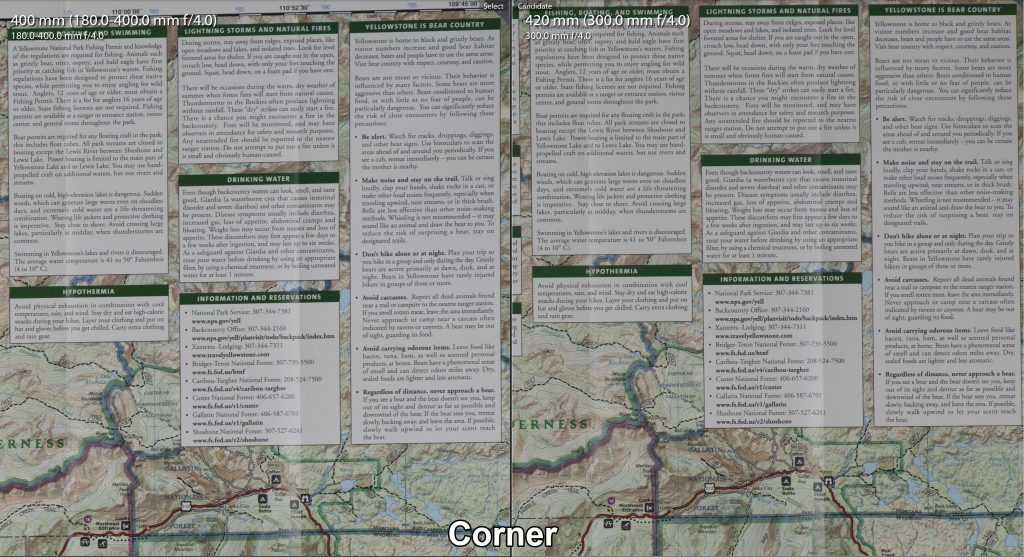 500mm + tests