I know what you're thinking, "What the heck – is Steve trying to peddle some kind of 'photo insurance' now"?
Not so much, but I didn't really know how else to describe what I'm about to explain 🙂
So, let's dive in – what do I mean by ISO Insurance?
Probably the easiest way to explain it is to grab a crayon and draw an analogy.
You know how when you're trolling along for wildlife and off in the distance you spot a relatively rare critter with a reputation for skittishness? How do most experienced wildlife photographers handle the situation?
Exactly – they take a distant shot as "insurance" in case their jittery subject decides to flee.
Then what?
Yup, they move up a little, take another "insurance shot" and repeat the process until they are either at the range they wanted in the first place or the animal wanders off in search of more secluded pastures. In the process, there are some more distant images that are destined to help to fill up the trash bin in favor of the closer ones. The benefit of course is that you capture closer and closer shots with each successive move.
ISO insurance is a little like that.
Often, when faced with a subject in low light, we still want to be at a "safe" shutter speed for arresting our own movement. Sometimes we're hand-holding, other times we're a monopod, and still other times we're using a tripod with a loose gimbal or ball head.
And for every support setup you use, there's typically a "safe" shutter speed that will net you consistently sharp images with very little chance of motion blur introduced from your photographic technique.
However, when the light is low and demanding a higher ISO than you really want, it may be time to take out an ISO insurance policy.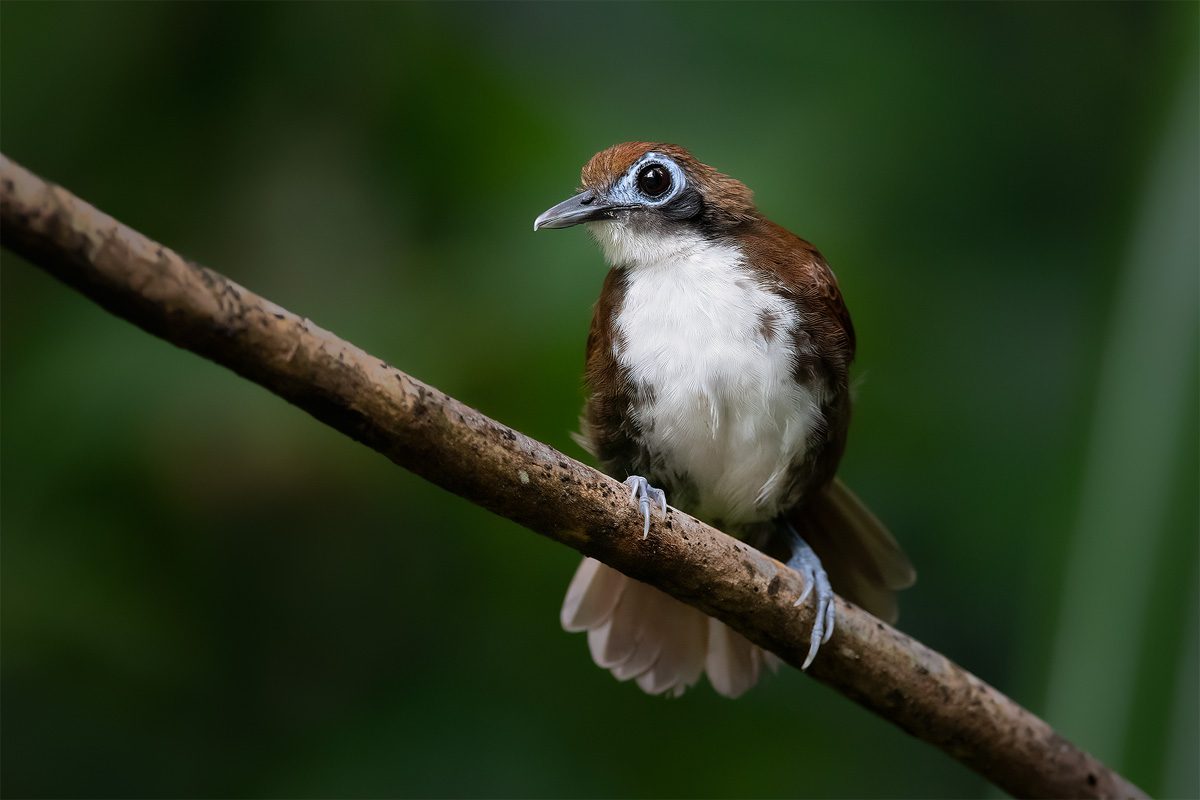 Here's how I do it.
First, even if it requires a high ISO, I take a series of images at my "safe" shutter speed so I know I have the shot. I'll even take a (quick) moment to chimp afterward to make sure I have a few completely sharp images written to the card. Then, I'll take a series of shots at progressively lower and lower ISOs (by dropping the shutter speed – I'm assuming in these conditions you probably have the lens wide open 🙂 ) until I just can't keep the motion blur away anymore.
For example, let's say I'm in the rainforests of Costa Rica (where I am as I write this). Rainforests are no stranger to high ISOs. We'll also say for the sake of this example (and to stick with even numbers) that my "safe" shutter speed with my 600 F/4 on a loose gimbal head / monopod is 1/500th (see this video for why I like a gimbal head on a monopod).
So, we'll say I run across a more or less stationary subject that's fairly patient (hey, it happens more than you'd think). I have 1/500th dialed in but my ISO is at 6400 – ouch. Still, I'll shoot a quick series or two just so I know I have a sharp photo – and in case the critter runs or flies off. After all, I can fix a noisy image, I can't save a blurry one.
Of course, I can shoot lower than 1/500th and get plenty of sharp images, but I know if I'm at 1/500th or faster, there's virtually zero chance of having an image ruined due to motion blur on my part. It's my "safe" speed.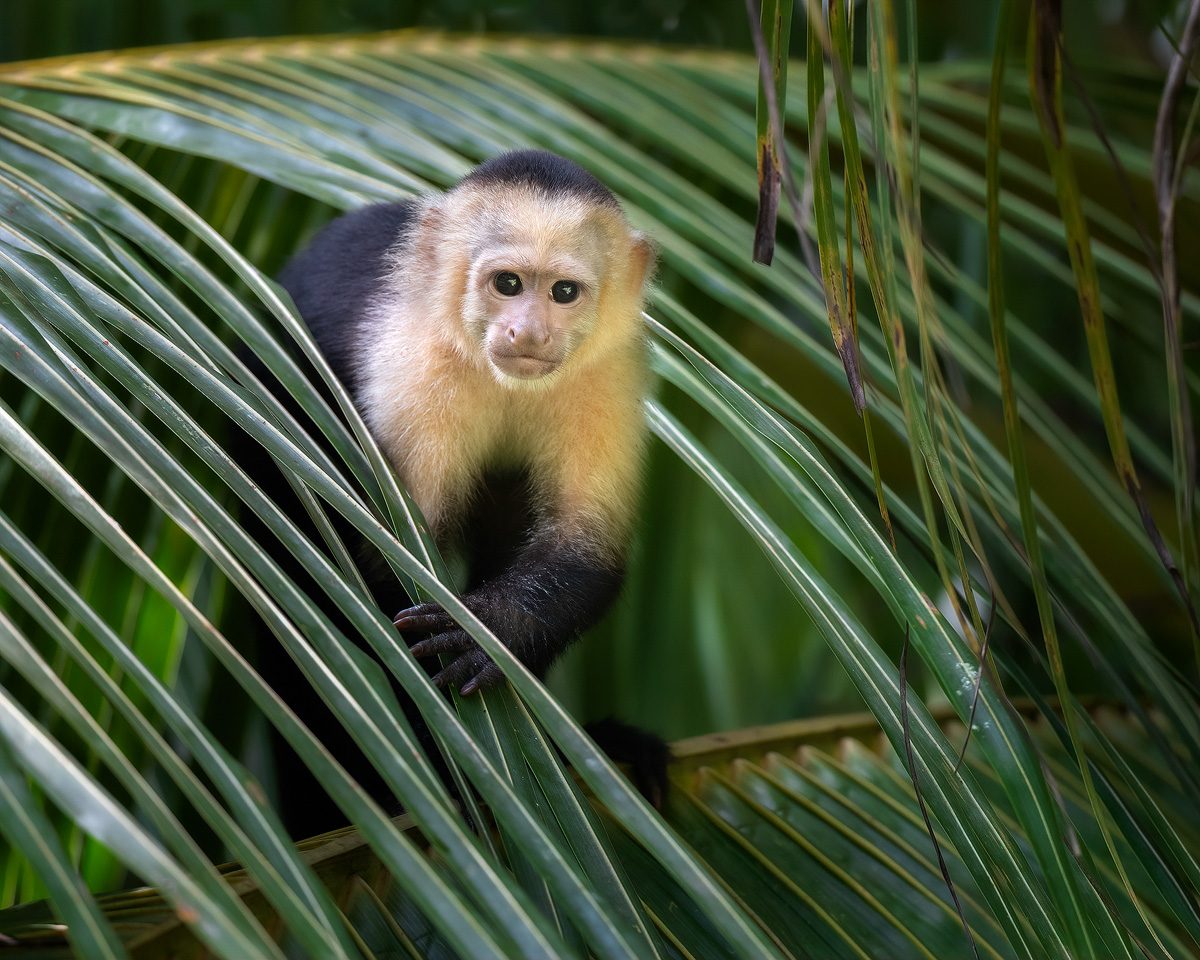 Once I'm certain (or fairly certain) I have my shot, I'll try again, but this time one stop slower – 1/250th. This drops my ISO to a more agreeable value of 3200. I'll pop off another series, probably shooting more than usual since I know my failure rate is likely going to be higher (see this article for why bursting helps). Sure, I'll have quite a few throwaways that show minor motion blur, but I'll also likely have a few keepers in there as well.
At this point if the animal hasn't tired of my shenanigans, I'll probably drop another notch down to 1/125th of a second and repeat. This time, enjoying the relatively lower ISO of 1600.
If I check and none of the images are sharp, then I'd probably head back up to 1/250th and continue to shoot (if the animal was still willing of course). However, if I still see a handful of sharp images at 1/125th, I'd probably drop to 1/60th and be down to ISO 800. At this point, I'm pretty far below my "safe" speed of 1/500th, but I also have been taking insurance shots along the way. I know I have some great images at ISO 1600 and 1/125th, so I have every little to lose by going down another notch and at least trying.
Of course, I could have just dropped to 1/60th right off the bat and tried it, but if it turns out 1/60th was far too slow, then I'm stuck with the higher ISO 6400 shots. (By the way, this is a great reason to shoot M + Auto ISO – it allows you to very rapidly change your shutter speeds – see this post for more info.)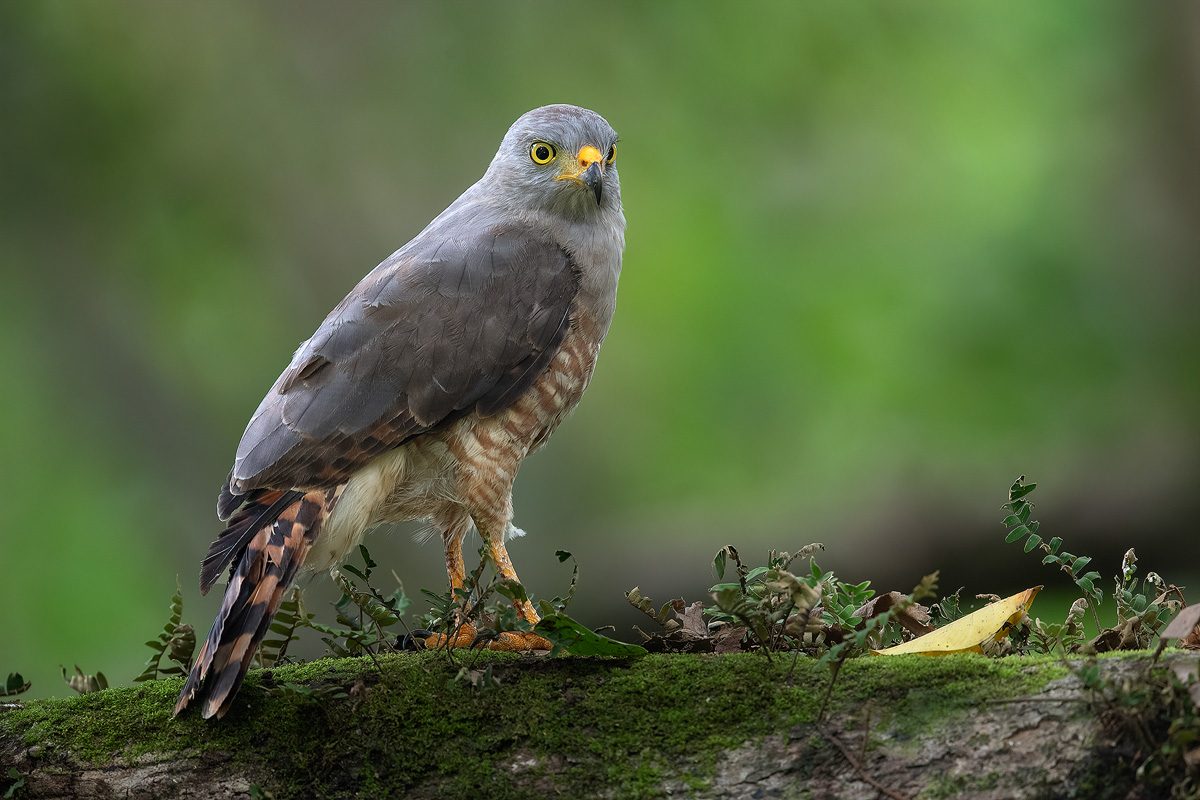 However, by dropping incrementally a stop at a time, I can go as low as possible and get the lowest possible ISO I can use under the circumstances. Sometimes maybe it really was ISO 6400, but using this technique I've often found I can still net a sharp image or two even at surprisingly low shutter speeds.
Of course, this isn't for every subject. A fast moving subject demands an appropriate shutter speed and usually dropping shutter speeds and lowering ISO has a far lower success rate (although, sometimes you get lucky).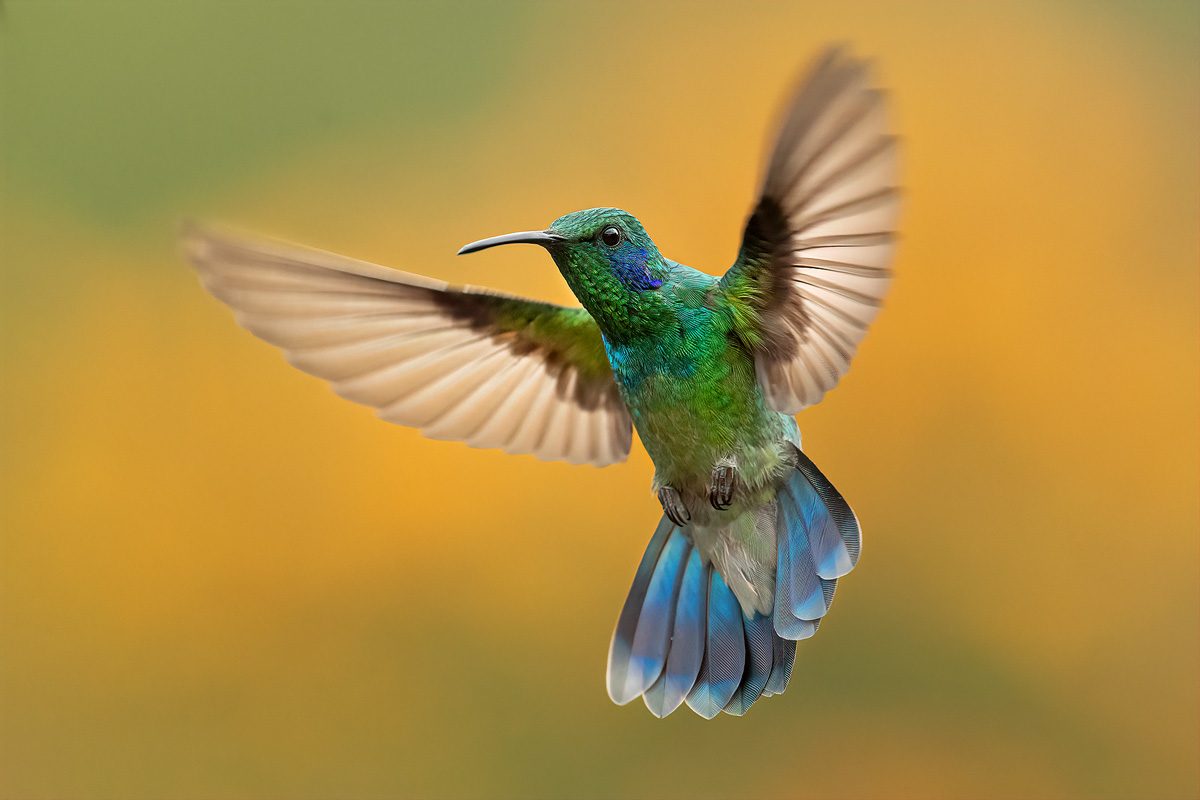 This also only works when you have a relatively stationary animal that's being somewhat cooperative. I know that doesn't always happen, but when it does, you can take advantage using this technique.
This little trick also runs the risk of the animal doing something really cool with you not capturing the shot due to your lower shutter speed (either because of your movement or the critter's).
So, use with caution, but remember to try lower and lower shutter speeds once you have your safe "ISO insurance shots" for static subjects.
Editing Tip – when sorting your photos after using this method, make sure you start at the end of the series instead of the beginning. That way, you won't be tempted to stop sorting at a noise image once you find one you like. Start with the low ISO stuff and only use the higher ISO images if you can't find a sharp one at the lower ISO settings.
Finally, remember to check out my Noise Reduction Video Workshop if you find yourself stuck with a high ISO image you need to clean up. 🙂
~Steve
PS – If you enjoyed this post, I think you'll REALLY like my e-books and video workshops! Thousands of pages and hours of videos filled with tips, tricks, and techniques – all my best content! Check 'em out – click here (hey, it's free to look).