Does cropping fill your photos with more noise? Is not filling the frame killing your images? Is there any way to stop it?
In this video, we'll explore comparative output and see first-hand the effects that cropping can have on the noise of our final output image. This is one video every photographer who has ever used a crop tool absolutely must see. It'll change your approach to photography – or at least surprise the heck out of you!
.
Update: I've had a lot of people asking if using something like Lightroom's Super Resolution to make the cropped image larger would help. So, I enlarged the heavily cropped image use Super Resolution and then tired it again. Although the file is bigger, the output looks nearly identical to the non-enhanced version. I guess, garbage in, garbage out as they say in the IT industry.
(Click the image to enlarge – you may have to click it again when it opens in a new tab to see the full size.)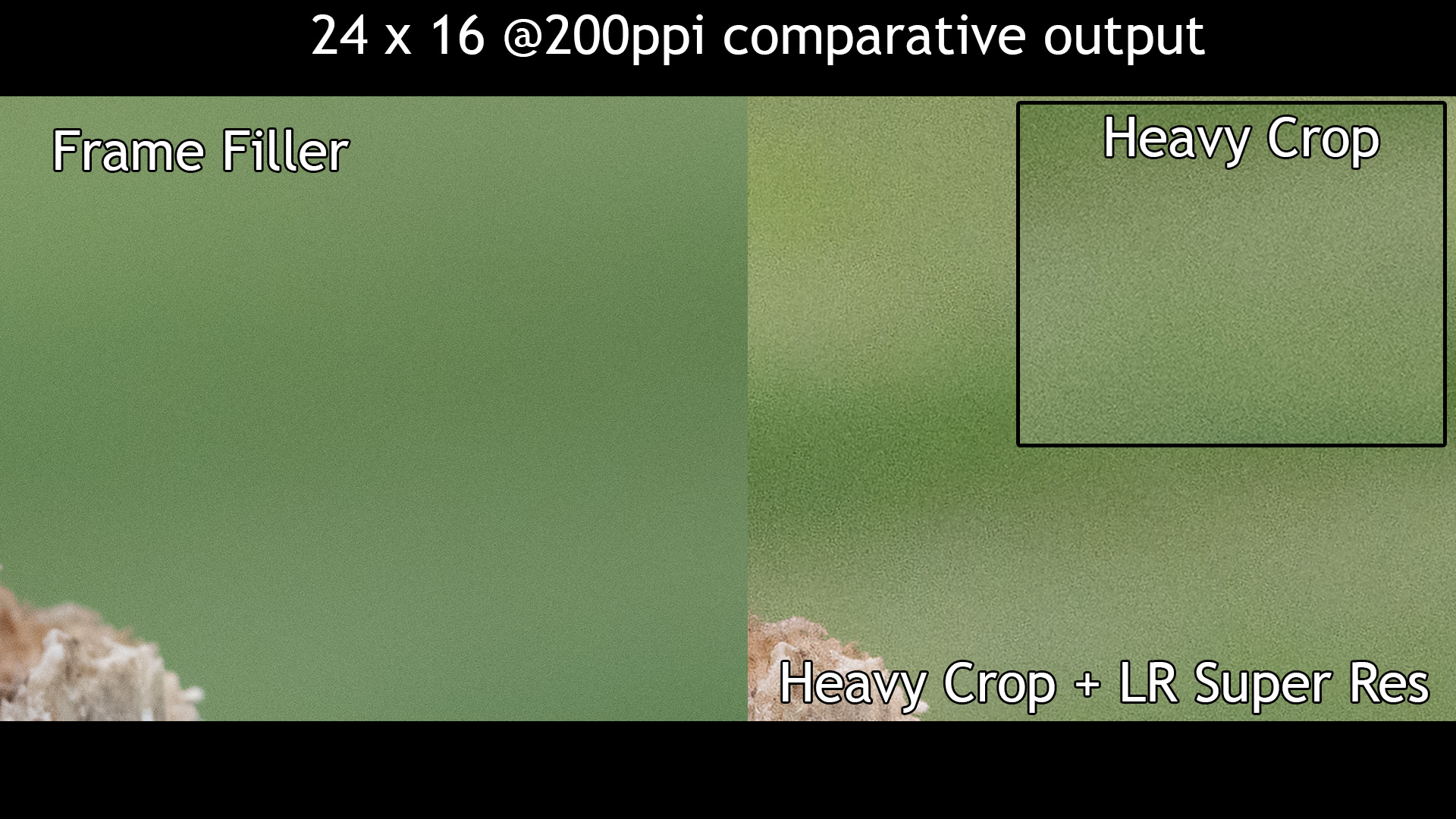 PS – If you enjoyed this post, I think you'll REALLY like my e-books and video workshops! Thousands of pages and hours of videos filled with tips, tricks, and techniques – all my best content! Check 'em out – click here (hey, it's free to look).