One of the most common questions in all of nature photography has to be, "What lens should I get next?"
That question makes a daily appearance in my e-mail, the comments section of my YouTube videos, and across every photography forum known to man.
Typically when the question of getting a new lens is posed, it's met by a host of internet pundits who are more than happy to weigh in with their opinions. However, in many cases, these views are little more than thinly veiled justifications for their own gear purchases – or only a guess that seems reasonable with little or no background qualification from the poster. So, you do need to be careful.
The funny thing is, I've never, ever had a problem deciding what lens was next on my "must have" list, so I thought I'd share my thoughts on the subject.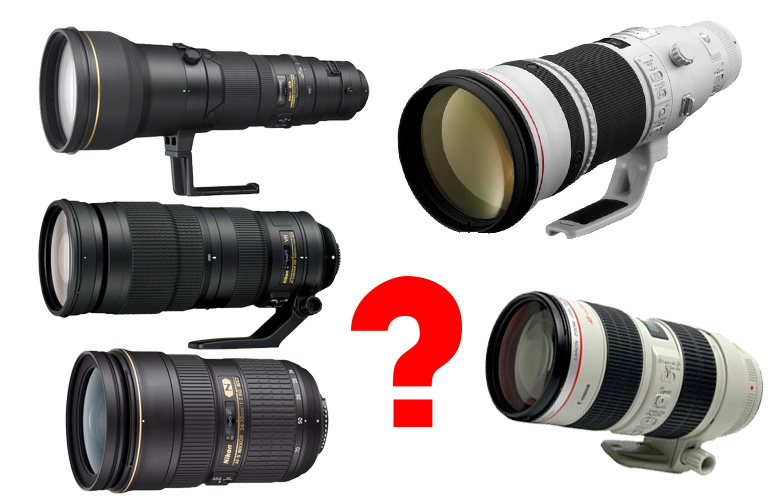 To me, the reason to buy new glass is always a pragmatic one. If I'm plopping down the cash for a new optic, it's not because I have an excess of Ben Franklin's sticking out of my mattress that need a new home. No, it's because there are shots I'm missing by not having that particular lens hanging off the front of my camera.
So, when Gear Acquisition Syndrome (GAS) hits, the first thing you need to do is decide what shots you're missing – and the second thing you need to do is decide if it's really the gear that's standing in your way.
In some cases, this is easy. If my longest lens is 200mm and I'm constantly getting mauled by bears because I'm too close, it's painfully obvious that I need something longer.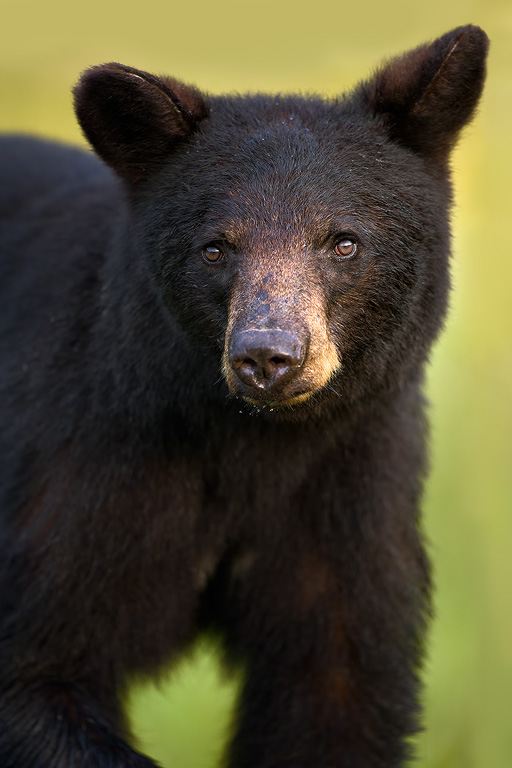 By the same token, if I'm always finding myself hitting the short end of my 24-70 when there's a landscape in my viewfinder, then maybe it's time to look at something wider.
You can also look at speed and sharpness. Maybe you have your focal lengths covered, but you want images with better acuity, sharpness, and color than what you're getting with the kit lens that came with the camera. Maybe you need a faster F/stop because you shoot in low light or yearn to capture photos filled with beautiful soft backgrounds. Perhaps you need faster AF to keep up with some fleet-feathered little bird.
The trick is, you need to discover where the biggest hole in your lineup is and plug it. That's how you know what lens to buy next. Ask yourself, "What types of photos do I want to capture that just aren't possible (or easy) with my current glass – and what lens would I need to get those kinds of images?"
In asking the question, you may even realize that it isn't an issue with gear, but rather a problem four inches behind the viewfinder. You may have the glass required, but need to develop better field techniques to really capture the image. The good news is that problem is usually cheaper to solve!
What if you can't readily identify that hole? Well, there are a couple of possibilities. The first is that maybe you really don't need anything at the moment and you're simply having a GAS attack due to a little extra cash in your pocket. Hey, it happens to the best of us. I know that sometimes I get "bored" and when that happens, I tend to daydream about new gear. However, the truth is spending your money on a trip that allows you to use the equipment you do have or on educational materials to increase your proficiency as a photographer is probably a better decision.
Another possibility is that you simply need to get out and shoot more of what you love. Every single time I discover a hole in my lineup, it's because I keep coming up short on a particular shot that a different lens would have helped me secure. Again, it's not just the focal length that comes into play. Maybe you want a sharper optic, one that focuses faster, or a lens that provides depth of field shallower than an Instagram celebrity.
However, you won't know unless you get out and shoot. Once you do, trust me, you'll notice when the glass is getting in the way of the image you want.
My Philosophy
Now, all of that said, I'm going to pass along my personal philosophy as a nature photographer. The following is just my opinion and how I do things. Not everyone operates the same way, so what works for me may not work for you, but I thought it might be a good place to start.
For me, it's important that I cover the widest range possible with my glass. I am currently covered from 14mm all the way to 600mm (840mm with a TC) and I have only a few gaps in there.
From the ultra-wide end to about 200mm, I HIGHLY recommend starting with zooms and then adding primes down the road if you need them.
The reason for this is simple. I seldom do wildlife in that range and from 14mm to 200mm I'm all about landscapes. (Again, keep in mind this advice is coming from a nature photographer. 🙂 What you need may vary.)
Now, let's remember that you control perspective by your camera position, nothing else. A lens is simply a tool for cropping – it does not control perspective – despite myths to the contrary floating around throughout the wilds of the internet. (I'm planning a new video about this down the road, but for now, you'll have to take my word for it – or verify with Google or Ansel Adams if you like).
So, with that in mind, the way I set up my landscape shots is FIRST to find the perfect perspective for the scene. Now, with my camera position discovered, I choose a lens that will give me the crop I want. With a set of zooms, this is easy. I just twist that zoom ring until I see the crop I want in my viewfinder.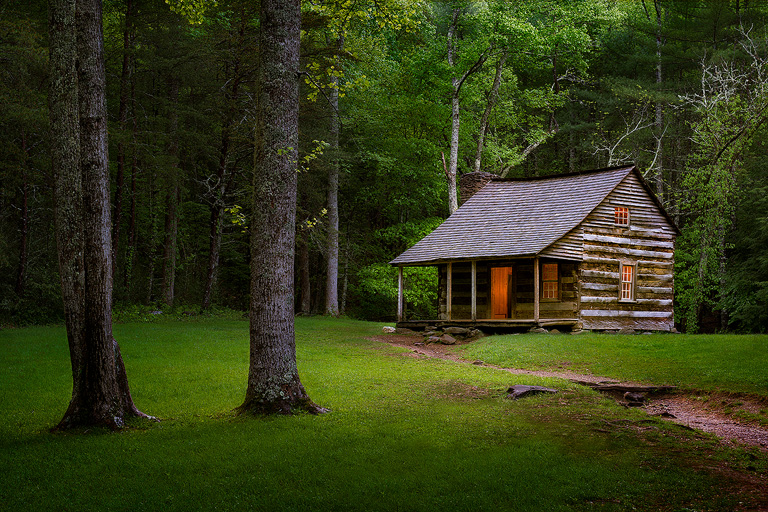 With primes, it's a problem.
With primes, in all likelihood, you'll have to zoom with your feet. Worse, if you only have a few primes, you may have to move quite a bit. What happens when you move? That's right, you change your perspective and are no longer in your ideal location. When you shoot with primes, they determine the perspective instead of you.
Of course, sometimes the prime is the right focal length and it works out perfectly – plus you generally have better rendering and sharpness from the prime. However, in my years as a landscape photographer, I've used primes on and off and eventually came to realize that my photos were much better when I had complete control of perspective – and zoom lenses allow for that (and are what I currently use for landscapes).
Zooms may not be quite up to primes optically, but I would argue perfect perspective is more important than raw optical performance in the vast majority of situations. And again, this is just how I work, your mileage may vary (but the physics of perspective I mentioned above will not).
Now above 200mm I'm most likely shooting wildlife, and perspective – while still important – isn't quite as crucial. With wildlife, not every little object in the frame plays a critical role as it often does with my landscape images. In fact, with wildlife, most of the background and even foreground tend to be a soft blur, so I find critical control of perspective isn't as important as it is with landscapes. In those situations, I opt for the fast AF speed, sharpness, and rendering primes bring to the table.
That said, the rules aren't always hard and fast.
I also keep a 200-500mm handy for those times when I do need to stay in one position (at one perspective) and crop with the zoom. In fact, the 200-500mm is the lens I like to have mounted to a camera on the passenger seat of the car as I drive through target-rich wildlife areas. I also tend to use the zoom when I'm in a situation where there are rapid changes of distance with an animal. Once upon a one time, I would try to use a prime for these purposes, but I was always too far away or too close – never the crop I wanted.
So, again, a tool for the job but selected based on missed opportunities when previously trying to use a different optic.
Of course, the decision can become more difficult when you're debating between two similar optics. An example that seems to land in my inbox all the time is the choice between a zoom like the 200-500mm or a prime like the 300mm F4 (more info for that exact scenario here). Or, for those with deeper pockets (or higher credit card limits), the debate between something like a 400mm F2.8 or a 600mm F4.
How do you make the decision when faced with a couple of options that seem equally good? Same as I've been saying all along – pick the optic that you feel will fill the holes in your lineup best.
When it comes to choosing between two similar optics and focal lengths, there is often a deciding factor / compromise you'll have to make. For example, maybe you're debating between a zoom like the 200-500mm and a 300mm F4 with a teleconverter as needed. The differences are obvious – do you trade a stop of light and flexibility of a zoom for a fixed lens that's a stop faster and faster focusing? And, is it worth the price to do so?
What about the 400mm 2.8 vs. 600mm F4 example? Do you trade some focal length for the faster (and slightly sharper) optic? It's a tough call.
Oh, and the same goes for shorter lenses – should you get something like a 14-24mm (or 11-24mm for Canon shooters) or a 16-35mm? You really have to think about the holes and how your going to use the lens. For me, the 14-24mm is the better choice – I wanted F/2.8 for starry skies, I wanted to go as wide as I could, and I wanted the sharper lens of the two. However, the 16-35mm makes more sense if you want to easily use filters and need something beyond just 24mm on the long end.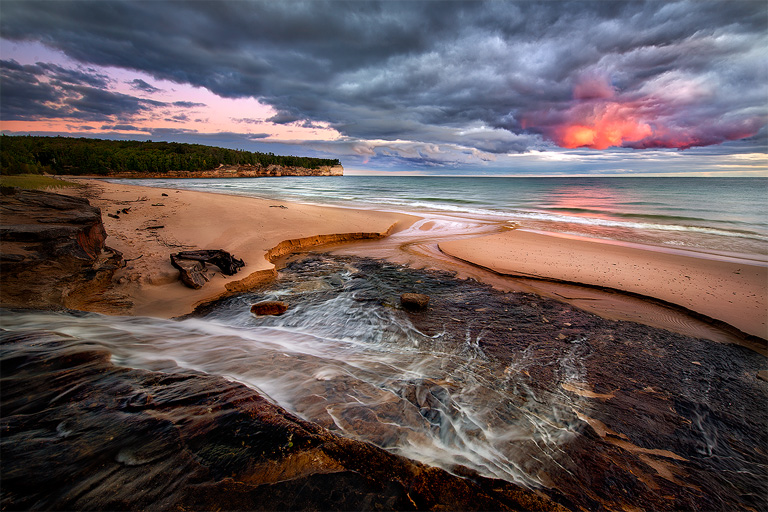 The trick is, only YOU can really decide. I can't do it for you and neither can a bunch of random strangers on the internet. I know this seems like pretty harsh talk coming from a guy who occasionally falls over putting on his underwear, but YOU have to ultimately take responsibility for making the decision and it can take a bit of thought.
Here's the thing – when faced with the choice between two optics, most people don't want to make the "wrong" decision, but that line of thinking is flawed. In reality, you're not really trying to decide between a "good" and "bad" lens; you're trying to decide between two good choices. You need to make your decision based on the advantages that you think will be more valuable to you, even if those differences are slight. (Note – if you're stuck and struggling between a couple different lenses, check out all the reviews you can – often you'll find a deal maker or deal breaker for one of the lenses.)
The brutal truth is that no matter what decision you make, there will be times you'll wish you have the other optic, it's just the nature of the beast. All you can do is choose a lens that seems like it will be the right tool for the job in the majority of the cases based on what you know at the time of purchase.
Finally, you may have noticed an underlying theme going on here: to figure out what lens you should get next, you need to shoot. You can't armchair quarterback this one. Every lens in my bag is there because the optics I had before getting the new lens just weren't doing the job – or doing the job as well as another optic would. If you're really in doubt, renting a lens for a few days might help you sort things out.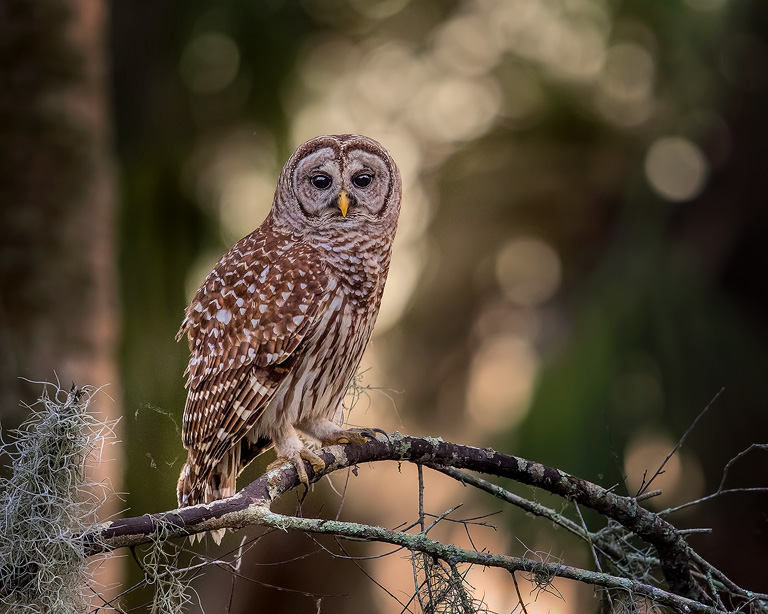 For example, back when I primarily shot large game, the 500 F4 was the lens most likely to be hanging off the front of my camera. However, as I started photographing birds more frequently, I discovered that the 500mm always seemed to be coming up a little short – so it (and a painful chunk of change) was traded for a 600mm F4. There are still plenty of times I would like to have a 500mm F4 (that extra 100mm exacts a significant toll in size and weight), but the MAJORITY of the time, the 600mm F4 is the right choice for me – and that's what counts.
So, while it's never easy to pick a new lens, I think with some careful consideration of what you shoot and where the holes in your lineup are, the decision can be a little less traumatizing.
PS…
If you enjoyed this article, I think you'll REALLY like my e-books, Secrets To Stunning Wildlife Photography and Secrets To The Nikon Autofocus System. They're filled with hundreds of pages of information just like this. Check it out – click here (hey, it's free to look 🙂 )