This probably won't come as a surprise to anyone who knows me, but as it turns out, I tend to have a lot of "random" little thoughts creep into my mind when I'm out doing wildlife photography. Some of these are actually pretty handy, others are just bizarre, and some are simply not appropriate material for an article (but they are freakin' hilarious).
Let's talk about the handy ones for photographers…
Most of these tips are actually pretty short – in fact, they are so quick that, individually, they don't require an entire article to convey. Still, I wanted to share them with you and decided that maybe a series of posts featuring a handful of these little tidbits was the best way to go (yes, this is only part 1).
So, with that in mind, here are some random tips and thoughts for wildlife photographers. Note that these are not in a special sequence or anything – they appear in the order they popped into my head as I was out with my camera over the last couple weeks.
Tip #1 – Use Enough Shutter Speed
One of the most frequent questions to find its way to my inbox has to do with sharpness – or rather, lack thereof.
Almost inevitably, the sender will speculate that their sharpness deficiency is the result of an optical problem with the lens, an AF fine-tuning error, a camera issue, or some other hardware-related problem.
However, in about 70% (or possibly even more) of the cases, when I take a look at a sample shot I see motion blur. And that's easily fixed by shutter speed.
So many times, people seem to get their gears stuck on a specific idea of what a "fast enough" shutter speed is and they cling to it like a staticky sock that finds a cotton shirt.
My advice? If you see blur in your images, start by increasing shutter speed a little to see if it helps – seriously, even if you think you have enough shutter speed, just try it 🙂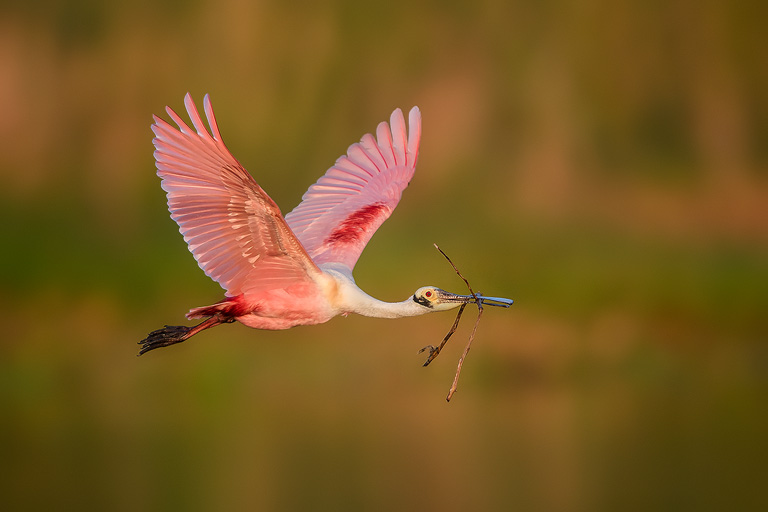 (Hint – my preferred bird-in-flight speed is 1/3200th of a second – I can't always get it and often go slower, but I like it when I can!)
Tip #2 – Don't Stop During The Good Stuff
Is there something awesome happening in your viewfinder? Then don't stop shooting!
I can't tell you the number of times I see people only take a fraction of the action when it lasts for more than a couple seconds or so. If the camera is willing to keep shooting during prolonged action sequences, then don't let up – you never know what you'll get. I've shot upwards of 150 images without coming up for air during prolonged action sequences and am ALWAYS happy I did! The image below was like #80 or so during a long 12 FPS burst while this little cub bounced all around its mom.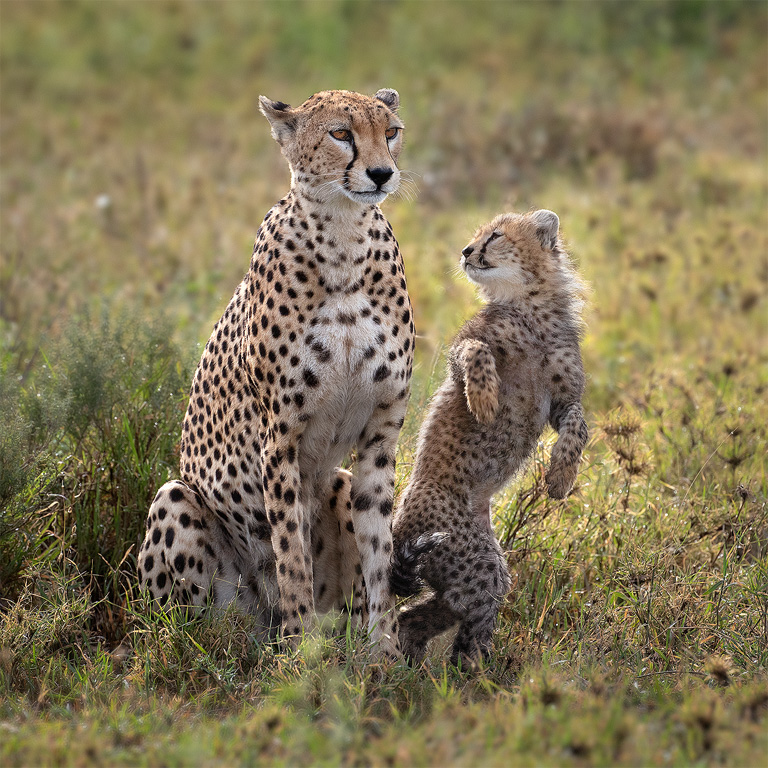 Sure, you may feel like you're shooting an excessive number of frames (and the quizzical looks from nearby spectators may seem to re-enforce this), but pixels are free and your shutter doesn't need a coffee break. Keep firing at great action until it's done – make your buffer beg for mercy when needed!
(PS – This doesn't mean to go crazy every time either! Controlled bursts are the key to successful wildlife photography – long or short.)
Tip # 3 – You Don't Need The Entire Animal
You know, it's weird how often people get hung up on capturing the entire animal in the frame. Sure, sometimes it's necessary for the story you want to tell, but the truth is, you don't always need the whole critter in the viewfinder.
In fact, some of my favorite photographs include only a portion of the animal.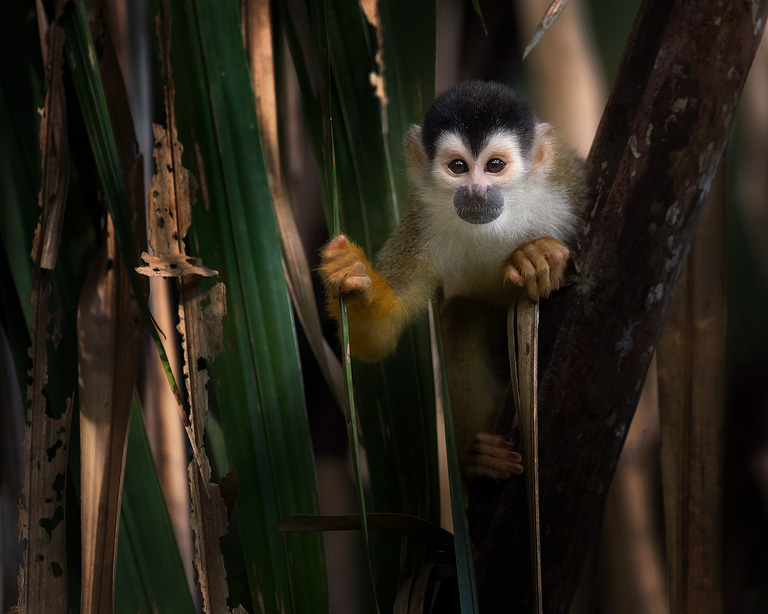 My philosophy is that I'm shooting something artistic (or attempting to), and sometimes a partial animal – like just a face or upper body shot – works better then the full-length version. Think about portraits of people – head shots are far more popular for an individual portrait than full length shots are.
Look at it this way – most of us aren't here to shoot field guides, we're here in an attempt to create art. So, don't sweat it if you're close and can't include the entire animal or if the animal is partially hidden. Work with what you have and try to come away with a unique composition. You'll often find it's a more interesting photo than the full-length, out-in-the-open shot.
Tip # 4 – Don't Freak Out Over Your Keeper Rate
People sometimes get a little crazy during their photo trip if they don't think they are writing enough "keepers" to their cards. They spend enormous amounts of mental energy fussing over how many images they are capturing from day to day – often becoming frustrated at a perceived "low number" of photos. (I know, because I used to do this.)
You wanna add stress to your trip? Well, that's how you do it.
If you find yourself troubled about the apparently low number of pics you've taken, just take a breather. Think quality over quantity. As far as I know, there's not an award given to the person who takes the most photos on a given trip, so work towards capturing great shots and don't worry if they are few and far between. That's how great shots work.
Another aspect of this to consider is that, as your portfolio grows, you will naturally take fewer and fewer photos on any given trip with similar subjects. This may mean a lower final keeper rate, but the keepers you get tend to drop more jaws since you are more particular about what you spend your time photographing.
I constantly compare what I see in the field to what I already have on my cards or hard drives – if it's about the same or better, sure, I'll fire away. However, if I already have imagery that's superior, I'll hold back on pressing the shutter. This, in turn, means that as your portfolio improves, it becomes increasingly more difficult to find subjects that will enhance it. And that's OK – that's where the challenge is and how you learn to push your creative limits. However, this also means you often won't bag as many keepers per day since you're more selective.
The real trick is to head out and take advantage of the opportunities that come your way as best you can. Table any concerns over the number of keepers you have and simply concentrate on getting quality shots instead. Take advantage of the good stuff as it comes your way and do you best to put yourself into great situations.
When you think about it, doing your best to find great opportunities is all anyone can do. From there it's essentially out of your hands – either nature cooperates or it doesn't – so don't stress out over stuff you can't control. I find this more relaxed approach can actually help you snag a few more wall-hangers just because the pressure is off.
Conversely, I've also encountered people who were ultra-conservative with their shooting – usually because they don't want to sort out too many photos. They only take a single shot during a good opportunity and pass on what are potentially even better shots because they "have enough" shots already. This too means a lower keeper rate, but in the worst possible way.
In my opinion, great photos are like dollar bills and you can never have too many – so shoot all you can when it's good and don't stress out when it's not.
Tip # 5 – Stick With The Animal
One of the best lessons I've learned over the years is that patient persistence pays off with wildlife photography.
One mistake I see a lot of beginning wildlife photographers make (and sometimes the experienced ones as well) is leaving a good opportunity too soon. They come in, take a few shots, and then move on – hoping to find something "better" or "different." In so many cases, had they just stuck around for another 15~30 minutes, they would have captured a fantastic shot.
Remember, a bird in the viewfinder is worth two in the bush.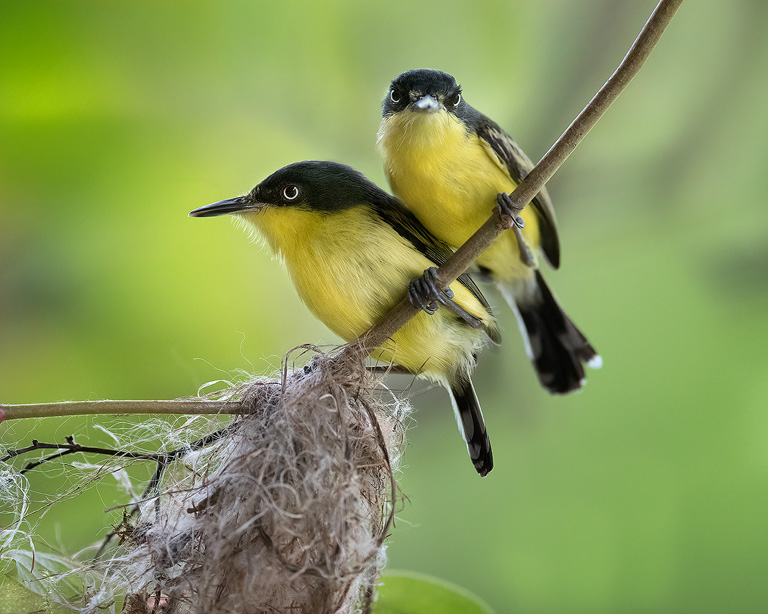 The thing is, when it comes to patience, I'm at about the same level as a toddler in a furniture store – but even I stick around when I stumble upon a great subject in a favorable environment. I can't tell you the number of times I've hung out with an animal and watched the minutes (and sometimes hours) tick by without any action – only to have that persistence rewarded spectacularly.
In my experience, if you have a good subject, it's best to stick with it if you think there's any potential at all of something cool happening. In the majority of cases, you won't be disappointed and you often get a treat that you never expected!
(Of course, if you don't see any way the situation is going to work out in your favor – like it's a poor location, sorry looking critter, etc. – you should feel free to move on.)
Tip # 6 – No New Gear On A Trip
OK, I know – you're going on a trip to someplace exciting and you want to express all that "before the trip" enthusiasm with the purchase of some shiny new gear.
Don't do it.
Or, if you do decide to whip out the credit card, make sure you really use the gear first!
I've seen it over and over again in my inbox, in the field, and even on workshops – people buy brand new gear, take it on a big trip, and discover it's not working the way they planned or they lack enough familiarity with it to execute quick changes on the fly.
I've watched people wrestle with gear that was malfunctioning, lenses that weren't focusing properly, and cameras that weren't performing as expected. I've also witnessed new button/dial confusion on a massive scale. And it was easily preventable by only taking equipment along that you already know and use.
So, if you do buy new gear for a trip, make 100% sure you take it out multiple times before that excursion (really do it – don't just promise yourself) and become comfortable and familiar with it. Make sure your new gear is "old hat" by the time you're on your trip – you'll be glad you did!
Tip # 7 – Favor Great Conditions
Wanna know one of the secrets to great wildlife photography?
An ordinary subject in extraordinary conditions and great light will beat out an extraordinary subject in poor conditions and lousy light. And, of course, the pinnacle is an extraordinary subject in great light and perfect conditions!
The reason I bring this up is simple – I see so many photographers shooting in poor light and/or poor conditions (i.e. bad background/foreground, terrible scene, etc.) and wondering why they aren't getting better images.
The brutal truth is that the best images of ANY subject happen when that subject is in a great location in great light. So, the advice here is twofold:
First, favor great light. I know, it happens at the most inconvenient times of day (I hate dragging myself out of bed too), but that first light of morning and last light of day are where you tend to find extraordinary images hanging around. Sure, sometimes you can't hit it perfectly (nothing more frustrating than gorgeous light without a subject to stick in it), but shooting within that first hour and a half after sunrise or before sunset often works out well.
Second, favor great areas. No matter how good a subject and light, if it's not in a great location, it's never going to be a great shot. Sure, you may discover a handsome bear in sunset light, but if you're shooting at the city dump no one will beg you to hang it on their wall.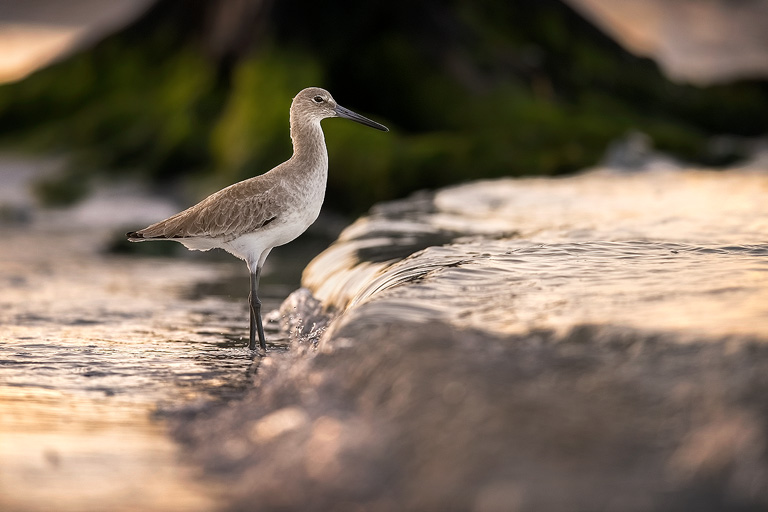 In fact, I'd rather have an ordinary subject in great light and in a great setting than an extraordinary subject in terrible light and a rotten setting. I can't use the latter, but I can certainly use the former.
So, there you have it, the first seven of my random little wildlife tips. However, I can safely say these aren't the last (since I have a bunch more already in the wings), so stay tuned for part 2!
~Steve
PS – If you enjoyed this post, I think you'll REALLY like my e-books and video workshops! Thousands of pages and hours of videos filled with tips, tricks, and techniques – all my best content! Check 'em out – click here (hey, it's free to look).