So, have you ever wondered how to shoot star trail photos? What about how to handle the RAW image files? What about how to post process and stack 'em? Everything you need to know is answered in the video below!
We'll go over everything you need to know in order to start making some of your very own star trails shots. Form camera setup to post processing, it's all covered. Oh, make sure you subscribe to my YouTube channel too so you never miss a video!
A couple of shots from the video: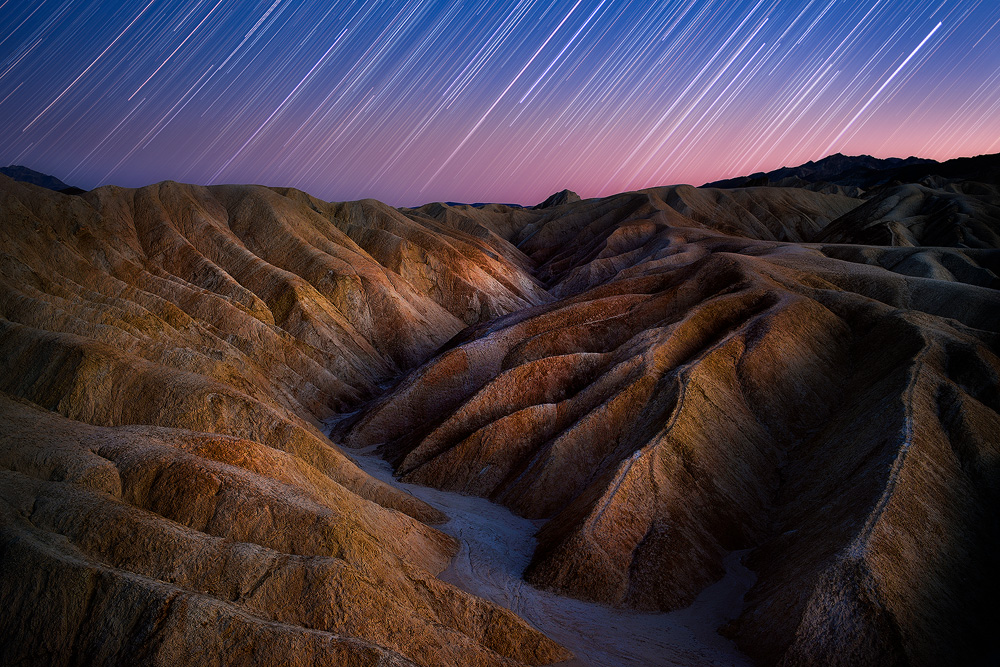 About Those Foregrounds…
Probably the most common question I get asked about with this video is how I handled the foregrounds. Both images are actually a composite.
I set the camera up at sunset when I still have plenty of time to focus and see what I'm doing. I'll pop off shots as twilight comes on and do so until most of the color is gone from the scene.
From there, I leave the camera setup and wait for it to get dark enough to shoot and then take care of the star trails from the same position.
Once back home on the computer, I combine the images using layers and masks in Photoshop (I'll probalby do a tutorial one day).
PS…
If you enjoyed this article, I think you'll REALLY like my e-books, Secrets To Stunning Wildlife Photography and Secrets To The Nikon Autofocus System. They're filled with hundreds of pages of information just like this. Check it out – click here (hey, it's free to look 🙂 )