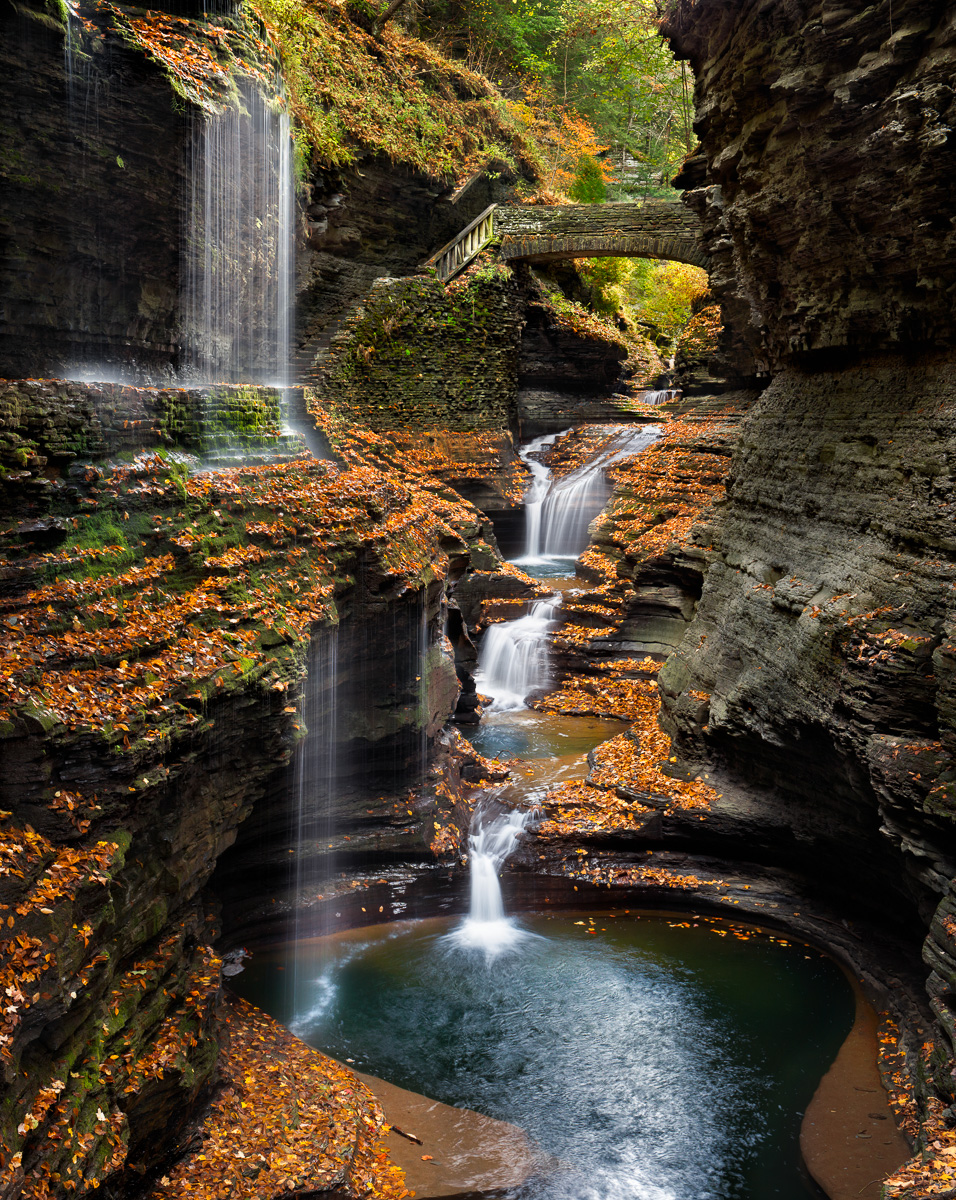 YES! Finally got it!
The first time I saw this waterfall, I was floored. You come around a corner and at first, you just see the "auxiliary" falls on the left. Then in the course of just a few excited steps, the rest of this amazing scene seems to materialize right in front of you! As the bridge and three-tiered falls come into view, you're literally taken aback – this incredible scene just smacks you in the face. I'm sure I stood there quite awhile with my jaw gaping.
However…
Then reality reared its ugly head once I was back home.
My first attempt a few years back featured murky water that didn't look so great once I was away from the excitement of the scene and examined the images on the computer.  That, and I realized this scene would probably look better in the fall than the summer anyway.
Next attempt was autumn 2011 – again, no dice. WAY too much water and, frankly, I was a little too late. Most of the leaves had already dispersed, and the background just wasn't what I had in mind.
However, fall 2012 comes around and things are looking better.
Water was good, and luckily I hit it right at peak color. Perfect background, excellent water flow, and LOTS of leaves on the rocks! I took a variety of shots, but especially liked this composition – even used a stitching technique to give me a 50-megapixel final image! (This will blow up HUGE – we're talking a 40″+ print!)
The funny thing is, I went JUST for this shot. Drove 8 hours one way, stayed overnight, spent an hour shooting, drove 8 hours back home!