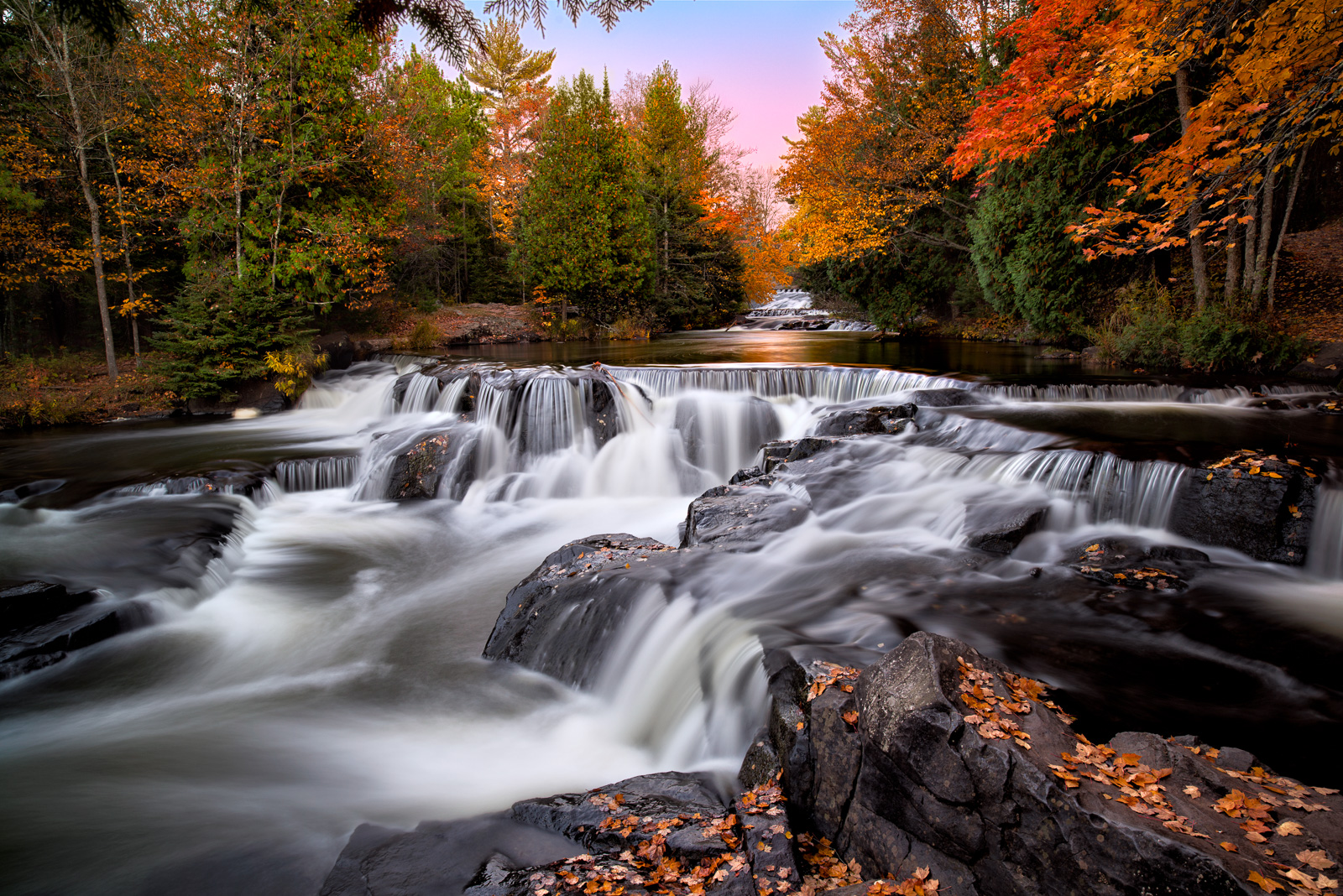 You know, I'm starting to really like Bond Falls. It's located – more or less – in the north central area of Michigan's UP, and let me tell ya – I've been there twice and pulled out a good shot each time!
The first time was of the main falls, this time I went for the upper falls. In fact, back when I took the main falls, I just couldn't help but think this area could really be fantastic if the timing was right in autumn.
So, about 13 months later I came back to give it a try.
First off, I was totally blown away by the color I saw – and not just in the Bond Falls area – the entire upper peninsula was blazing with jaw-dropping yellows and reds. Easily the best fall color display I've ever seen there (and possibly anywhere else). So, you can imagine the stupid grin on my face when I came upon this scene!
I scouted it out, had some dinner, then returned for photos around sunset. I was hoping to get some nice clouds in the little piece of sky you see in the photo but it was nothing but clear.
Ehhhh.
I really didn't want just boring blue sky – people see that all the time – so I waited around to see if I could get a little "afterglow". Sure enough, just a bit after sunset the sky started getting pink right near the horizon – and I attacked it with the camera!
Overall, what a great evening! The colors were perfect, the falls looked great, there were no bugs, and hey, even the temps were nice! I got off easy on this one 🙂